In a couple of weeks, there will be another choice for digital communication in Aiken and surrounding areas. Bridge Internet will be offering services in various communities including Wood Valley, Langley, Montmorenci, and Graniteville.
Founder and CEO, Trip Camper has been in the communications business for more than 30 years.
"The time is right, and the need is great, especially in underserved areas," he said. "Whether consumers are using the internet for telehealth services, banking, or gaming, and businesses are hosting zoom meetings, they need high speed, reliable, affordable service with great customer service and that is our goal with Bridge Internet."
According to the Federal Communications Commission, 21 million people in America don't have access to broadband or high-speed internet, and more than 40 percent lie in rural areas.
Camper aims to change that.
"When cable entered the market 40 years ago, they were independently owned, then were gobbled up by large corporations," he said. "What we are doing with our internet service is recreating what it was, and we have no competition."
His vision is to build service across America through specifically placed towers with a focus on rural areas. As a guy who grew up on a farm in Mississippi, he has a pretty good imagination for what things can be.
One strategy Camper has developed to achieve that vision, is a turnkey franchise model, which is allowing for more rapid expansion. Rapid deployment is underway with some markets already going live and the Aiken market is next.
A couple of years ago, TPT Global Tech acquired a majority of Bridge Internet with Camper staying on as CEO and retaining 25 percent of the company. TPT also owns TPT Speed Connect, one of the largest rural wireless internet service providers in the United States.
The revenue-sharing partnership provides an opportunity for municipalities, cooperatives, or individual owners to start joint-venture businesses with Bridge Internet to provide their communities with high-speed internet, voice, and IPTV services.
"We will build slowly across Aiken County with two towers initially and add more as we test and work out the kinks," Camper said. "From there, we are working on developments in other parts of South Carolina, North Carolina, Florida, Idaho, Texas, and Arizona."
Through Bridge Internet, Camper is tapping into his high-tech experience, but he is also remembering his rural heritage.
You can call 803-233-1620 for more information about Bridge Internet in your area.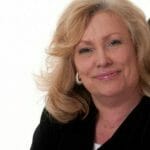 Editor's Note:
Mitzi Oxford is a veteran broadcaster and features writer who also worked at the same television station in Columbus, Georgia as Augusta's Brad Means! 
If you have a South Carolina story idea for Mitzi, please email her at [email protected].