Vibes & Vines Jazz Lounge in Beech Island may just be the place to Take Five if you are In a Sentimental Mood.
Vibes & Vines is relatively new to the Augusta-area dining and music scene, having opened in December, 2021 at 4659 Jefferson Highway. But it's a great choice if you are looking to dress up for a night out, listen to cool jazz and enjoy some good food.
Owners Tongi Bartlett and Darnell Holston met through family and friends because of similar interests.
She worked in the medical field; he owned a medical courier service. Shared work experiences, a love of jazz and good food brought them together for a business partnership.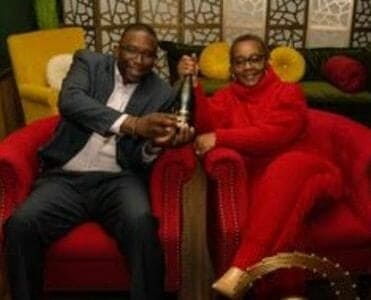 "Back in October of last year, we talked about 45 minutes and realized our common interests in entertaining and providing a great atmosphere," Bartlett explained. "That meeting was like jazz fusion. In other words, let's do it."
One thing that makes Vibes & Vines a little different is that while they serve wine and beer, they don't serve liquor. It's a zero-proof bar.
"We don't think there is another zero-proof bar in the CSRA. We mix lots of drinks and our customers seem to love them," Bartlett said. "Some even say they catch a buzz, but our drinks don't contain alcohol. We can make anything close to the real thing."
No worries because lots of folks are coming for the jazz "buzz" and the food.
Vibes & Vines has a full menu including appetizers, entrees and desserts and recently introduced a Sunday Jazz and Brunch.
Like many other small businesses, COVID has presented some challenges.
"We strive to be fully staffed and respect our current staff for their hard work," Bartlett said. "Long term, we would like to be one of the No. 1 jazz clubs in the country."
In the meantime, Vines & Vibes is learning the market and hoping folks learn they are here.
Jazz has been around since the 1800's. Legendary composer and musician Duke Ellington said, "Any kind of jazz, it's all music."
Their next big event is March 8, celebrating Fat Tuesday and the birthplace of jazz influences for blues and ragtime, New Orleans.
If you like jazz, you'll probably love this place. Throw in some good food and it's a great date night.
For more information on the menu and upcoming shows, check out their website.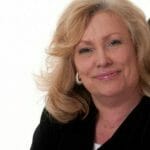 Editor's Note:
Mitzi Oxford is a veteran broadcaster and features writer who also worked at the same television station in Columbus, Georgia as Augusta's Brad Means! 
If you have a South Carolina story idea for Mitzi, please email her at mitzioxfordcreative@gmail.com.
Do you enjoy and benefit from ABD's business news? If so, CLICK HERE to find out ways you can help ABD achieve and expand our mission!