Paris and Rome are famous for art and iconic landmarks, fashion, and cuisine. When the doors of DiVino's Italian Ristorante closed after seven years, it seems appropriate that a restaurateur from Paris would bring a different taste of European culinary delights to the same location.
Two weeks ago, Bistro 55 Restaurant & Bar opened at 465 Railroad Avenue in the Hammonds Ferry area of North Augusta. It was always manager, Maurice Cohen's dream to move from his birthplace of Paris to the U.S. He lived in Los Angeles and managed restaurants there for many years. When his wife's family moved to Augusta, he and his family followed.
"LA traffic and the cost of living there makes me appreciate this wonderful community even more," explained Cohen. "It's a slower pace here and the people are great. Southern hospitality makes you feel good, and I feel like this is home."

He started out in the restaurant business as a busboy and later worked his way up to waiter, manager, and owner of several establishments. Now, he is managing what he refers to as a "great chef and staff" at Bistro 55.
"I refer to myself as the host," he said. "I love people and I love to please our guests. I enjoy when people leave happy after their dining experience."
Cohen and company have brought French classics to the local table including some of their signature dishes such as Duck a L'orange, Steak Frites with Maître D'Butter, French Onion soup, Escargot De Bourgogne and choices of chocolate soufflé or crème Brule for dessert.
In homage to the restaurant's former location for DiVino's, Bistro 55 will still offer one of the previous customer's favorite dishes, lasagna.
Even though Bistro 55 just opened, Cohen is already planning to open for Sunday brunch in the next couple of weeks, soon followed by opening during lunch hours. Currently, the restaurant is open Monday through Saturday, from 5 p.m. until 10 p.m. For more information, follow their Facebook page or call 803-599-5449.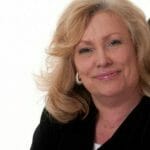 Editor's Note:
Mitzi Oxford is a veteran broadcaster and features writer who also worked at the same television station in Columbus, Georgia as Augusta's Brad Means! If you have a South Carolina story idea for Mitzi, please email her at mitzioxfordcreative@gmail.com.