Some CSRA businesses are dominated by women, like education, childcare and employment services, nursing, and social services. Construction is not one of the industries where you typically find women in charge.
Don't tell that to Debra Pearson. She started G & P Construction in 2015 and can wear all the hats in day-to-day operations, from operating heavy equipment to demolition.
"It's not easy for a woman in this business. I'll be honest it's been a struggle. Many jobs already have a contractor and it's usually a man. Even though I've been challenged, I stay in this business because I love what I do," Pearson explained.
There is some good news for Pearson and other women in the male-dominated construction field. Today, about 13 percent of construction-related companies are owned by women, a 64 percent jump between 2014 and 2019 that reflects a significant trend in the industry.
Life and business have tested her many times. She broke her neck in a car accident in 2013 but still worked every day.
During Covid, she spent some of her downtimes getting every certification she needed to advance her business including as a contractor, for operating heavy equipment, demolition, and asbestos abatement and inspection.
At about that same time, doctors discovered cancer at the site of her previous neck injury. Eventually, Pearson was declared cancer free. She credits God with being blessed with the ability to continue her business goals.
"I can handle any project that is given to me. I have seven years of experience. I can do small projects including air monitoring and large projects like project designs, demolition, and road construction."
Pearson recently "stepped out in faith" and applied for Federal jobs. It paid off. Her next project is working as a subcontractor on a Beech Island project for the Department of Transportation.
"They gave me a chance and I'm grateful. I've worked on some Augusta projects, but this is my first job in Aiken County, even though I live here."
Pearson has used her blessings and expertise to help others. She has paid many young people to get training and certifications in the construction business.
"God has blessed me with the ability to work. I use my business as a ministry. I believe you have to get up, get out, do something, and help others along the way."
G & P Construction stands for God's Property. Pearson is sure it's going to be a good year. She believes that all that you give out to others comes back to you many times over.
For more information about G & P Construction, visit the website.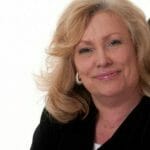 Editor's Note:
Mitzi Oxford is a veteran broadcaster and features writer who also worked at the same television station in Columbus, Georgia as Augusta's Brad Means! 
If you have a South Carolina story idea for Mitzi, please email her at mitzioxfordcreative@gmail.com.