A public-private partnership will soon be providing hundreds of new potential employees for the healthcare industry. The first cohorts of students studying at Augusta Technical College's School of Health Sciences are nearing the end of their training in disciplines ranging from medical assistants, to radiology, to nursing and more.
These will be the first students to graduate from Augusta Tech's partnership with Piedmont Hospital, creating a new health sciences campus at University Hospital Summerville on Wrightsboro Road. That was previously known as Trinity Hospital and began serving Augusta in 1952 as St. Joseph Hospital.
Dr. Kristie Searcy, academic dean of the School of Health Sciences, said students in more than 20 fields of study had been scattered across the Augusta Tech campus off Deans Bridge Road. Now, the students and faculty are all in one place.
"But the most amazing part of it all, is our students training in a hospital. Nowhere else in our area do students get to laboratory train in the hospital. Typically, they don't get the hospital training until they go to the hospital and it's a real patient," she said, adding, "They can do whatever they need to do right here in the hospital setting, get corrected, get taught, make adjustments, and then, when they go to the hospital with real patients, they're far more equipped."
The facility was last used extensively as a hospital during the COVID-19 pandemic. It was a way to treat those patients aggressively, while reducing virus exposure in the downtown hospital.
"Our nurses are training in a brand new renovated ICU unit that was built in two months during the height of COVID, when they needed a place for COVID patients to go," Searcy said. "So, they completely renovated the ICU."
In January 2022, when the most critical months of the pandemic began to ease, Dr. Jermaine Whirl, president of Augusta Tech and Jim Davis, chief executive officer of what was then called University Health Care System, announced a partnership giving the facility to the school to use as a campus.
The first cohort of classes began in January 2023. Emilee Olivari is one of the students learning in this setting, a fully functional hospital with patient rooms, surgical suites, diagnostic departments, and all the equipment found in every hospital in regular use.
"We get thrown into clinical settings, three days a week, we're in hospital every single day," she said. "We're basically in our clinical setting just minus the patients, so we could practice and get our stuff together before we get out there in the world, in the real world."
There are more than 270 students currently studying in the hospital. Some offices have been converted into classroom space.
Augusta Tech also has use of the second floor of the neighboring Summerville Professional Center, formerly the Summerville Women's Medical Group, filled with individual doctors' offices. Searcy said those offices are particularly useful to train medical assistants.
"Now, the medical assisting students are training in a doctor's office setting. They have a waiting room, they have a front desk, so they're learning front-office things, they're learning back-office things, they have two labs, they have the patient care suite," she explained. "So, everything that they would see when they go to work in a doctor's office, they're training in a doctor's office."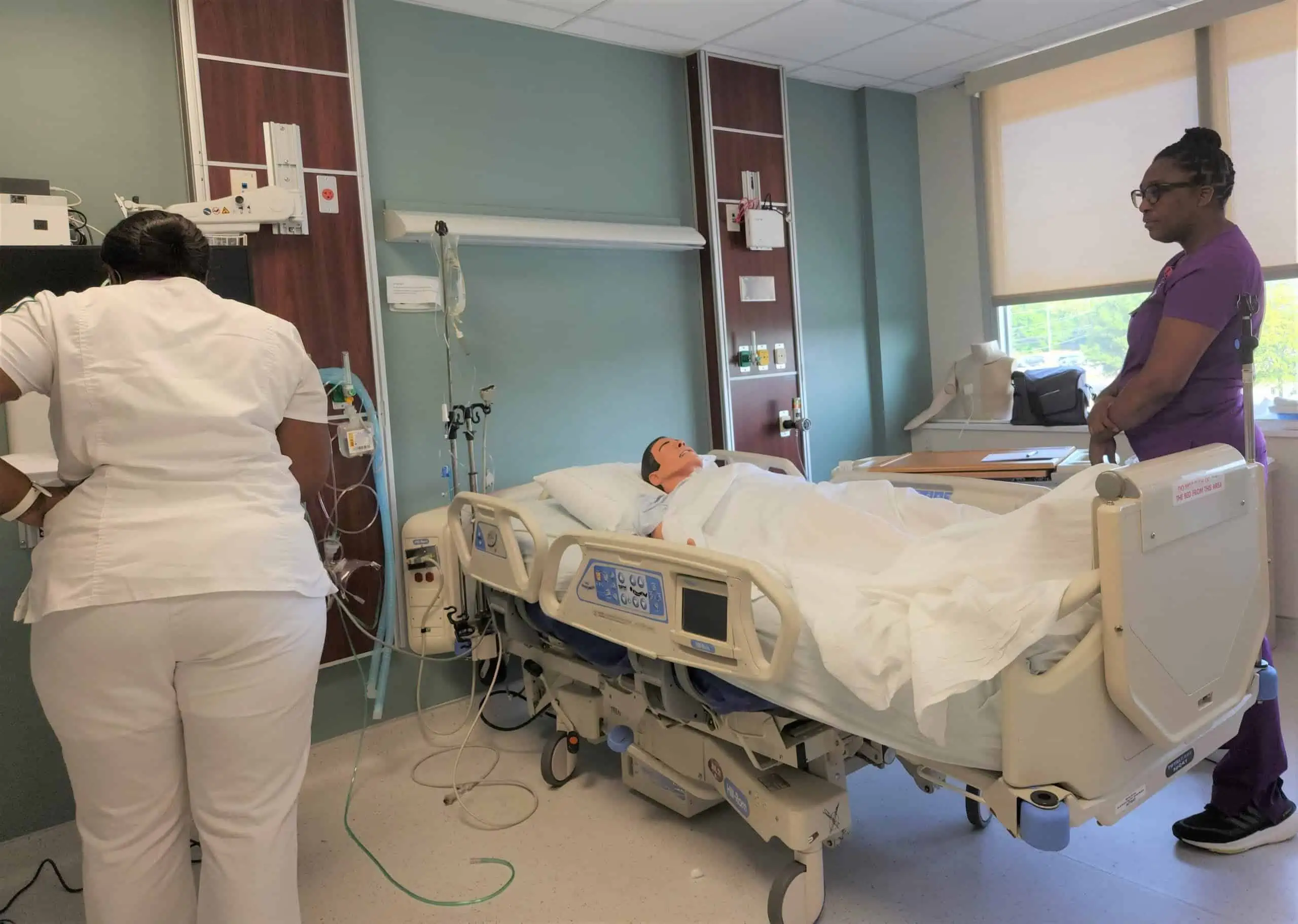 The first students in nursing, ultrasound, cardiovascular technology, and surgical technology will graduate this December. Others will complete their studies in Spring 2024.
Although more than 270 students may sound like a large group, Searcy said she needs more people to enroll, especially in a few disciplines.
"Surgical technology right now, hospitals need surgical techs, doctors' offices, are desperately seeking medical assisting students, and I need people to come and apply for the medical assistant program, we have a doctor's office, ready to train you, we even have accelerated pathways for you to get through it in a timely fashion."
Searcy has already heard from medical facilities and doctors' offices interested in hiring her students once they graduate. Although the hope is the majority will stay in the Augusta area, the students will have a career that's in demand across the country.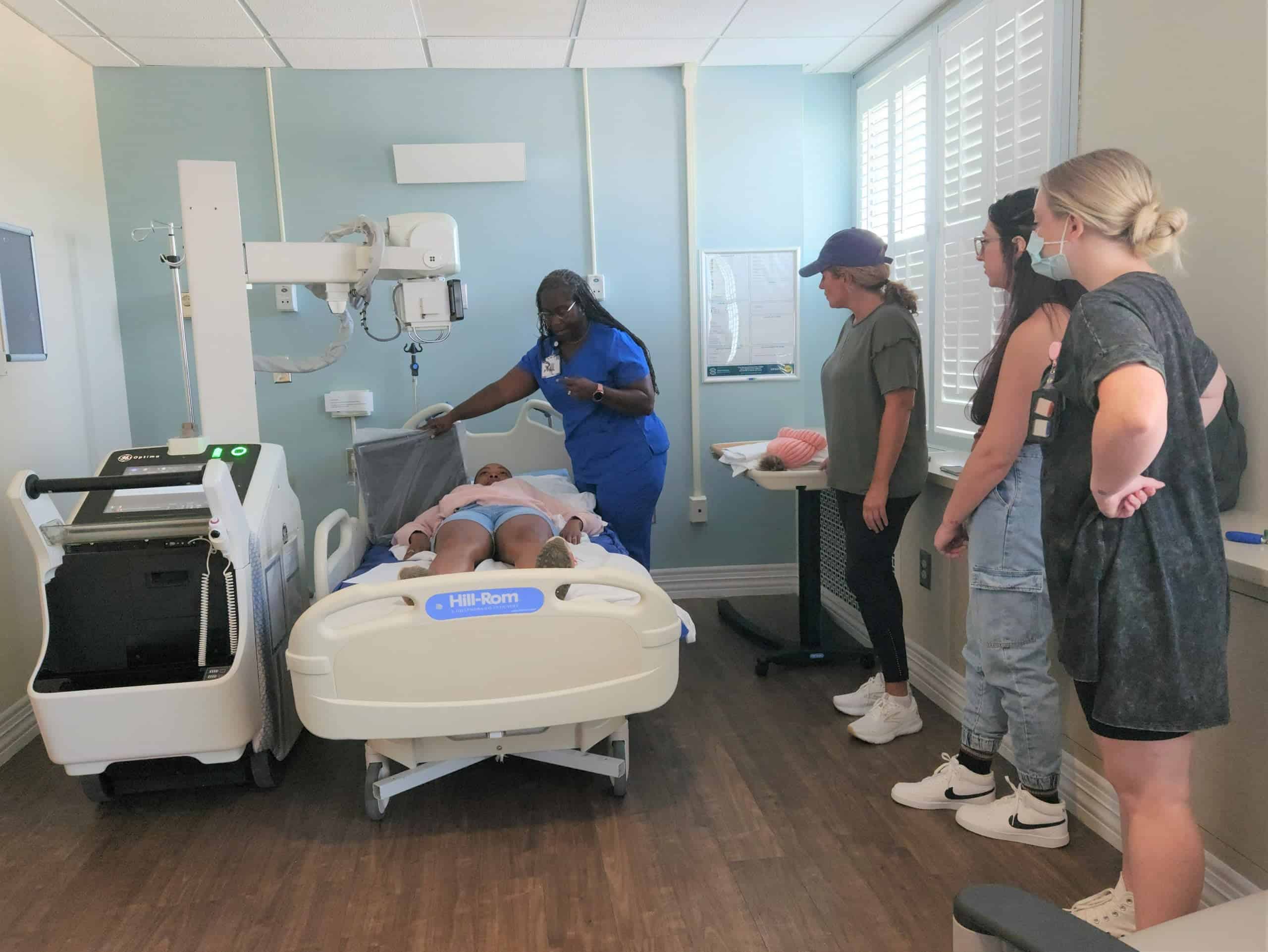 Olivari, for one, is ready to join that workforce.
"It's very challenging, it's very rewarding," she said. "It's always going to be needed. It's never going to become obsolete. It's just something that is so rewarding and so fulfilling, and it brings joy to patients and doctors; we're helping people get better. So, at the end of the day, we're heroes."
For more information or to enroll, contact the Augusta Technical College Admissions Office at (706) 771-4028 or admission@augustatech.edu.
Do you enjoy and benefit from ABD's business news? If so, CLICK HERE to find out ways you can help ABD achieve and expand our mission!