Steak N Shake, which started strongly in 2012 with a local franchisee group and 130 employees —suddenly closed last week for good, according to the franchisee and an auction house overseeing the sale of 103 pieces of furniture and equipment left behind.
"I brought this to Augusta. I loved the product myself with great steakburgers and milkshakes, said franchisee, Preston Moss, who closed down the operation with partner, Andy Pye last week. He said it was time due to many economic factors and that he is busier than ever with his duties helping to oversee Blanchard and Calhoun Insurance and 30 affiliate agencies in four states.
On January 12, 2023, the Palomar Group, a West Augusta-based commercial realtor brokered a $2.8 million sale of the restaurant, from the Augusta partners to a husband and wife operator from Connecticut. According to a news release back in January, Steak N Shake had approximately 15 years remaining on its lease, which included a 10% rental increase every five years. Moss says the lease is current and they'll work out arrangements based on future plans of the new owners.

"It's a great location and they'll do well with the next concept."
Moss says it is customary in the transition period to liquidate all of the furniture and décor so there is a fresh start with a new concept.
"All the items for sale are on our website," said a manager of Vanish Auctions via phone on Monday from Palm Bay, Florida."
"Vanish will be conducting an auction at the building which is located at 4329 Belair Frontage Road on Tuesday, September 5th. A preview of the items for sale will take place from 9-11 A.M. and the bidding will start at 12 noon and pickup will be required by the following day."
Included in the sale are the booths, chairs, and tables in the store along with all of the artwork and various kitchen equipment to make the famous steakburgers and old-fashioned milkshakes. For a complete list, visit the website listed in our feature photo above.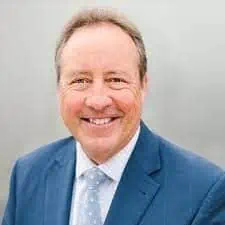 Moss says Steak N Shake nationally removed a lot of menu items that were popular in the CSRA in favor of more healthy options. He also said recruiting and retaining staff was getting harder and harder and profit margins were shrinking.
Since the early days, there's been a noticeable fall off in the number of cars in the Steak N Shake parking lot—while competition in the burger space has increased with Dairy Queen, McDonalds, and Cookout, all located a few blocks away. At the corporate level, there were many changes to the franchise and store model with more of an emphasis on counter service vs. wait staff to save money. Dozens of Steak N Shakes have been closing in the U.S. each year. The Augusta store is the latest.