Happy Fall! What an amazing spring and summer we have survived in real estate. So many buyers and sellers are hoping for a reprieve, so I figure it is time for a quick market update.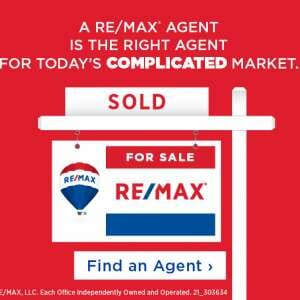 Currently in the entire CSRA we have 982 residential properties listed for sale and 1,932 homes are pending sale. This means that a buyer has made an offer that the seller accepted, and the buyer and seller are working towards completion of the sale, also known as a closing. The average listed price per square foot is $129.85 while the average price per square foot on the pending properties is $123.79.
Over the last 3 months 4,768 properties have sold. That is approximately 1,589 homes closing sale per month. The math suggests there is less than a one month supply of homes currently for sale in the CSRA.  The average price per square foot for the closed properties was $122.84, and these closed sales averaged 53 days on the market. Think of days on the market as the time from when the sign went up in the yard to the sign coming down. I know we are seeing this happen so quickly, it seems like if you blink, you could miss it!
I'd like to break it down to our most populated counties for you. First off, Aiken County has 243 homes actively for sale and 513 homes pending sale. The active homes are listed at an average of $133.66 per square foot, while the pending homes are listed at $124.67. Are you noticing a pattern yet? Over the last 3 months, Aiken County has recorded 569 sales at an average of $122.64 per square foot. Leaving Aiken County with approximately a little over a 1 month supply of homes for sale. This is definitely a little better than the summer we had, but still signifies a sellers' market.
Looking at Columbia County we have 268 active properties for sale at an average of $141.03 per square foot. Currently there are 704 homes pending at an average of $130.41 per square foot and 1302 sold properties over the last 3 months. The closed sales average 48 days on the market at $126.56 per square foot. This means Columbia County has approximately a two week supply of homes on the market. I want to point out that the same pattern exists here. If a home is priced too high, buyers don't make offers.
So to all my sellers out there, please take the advice of your Realtor when you are selling your home. The listing price is very important because if you over price and become a stagnant listing, you will sit on the market while other homes sell quickly around you. Consumers are highly educated now because of fancy value algorithms. Some buyers will not even look at a home if the price is not in line with the public market value.
Now I have left Richmond County to the end because I found the information very interesting. This counties price per square foot averages swing the opposite way, even though the other statics are similar! Currently there are 283 homes for sale at an average of $106.26 per square foot. There are 529 pending sales and a total of 712 homes closed over the last 3 months. The pending homes are listed an average of $108.25 while the closed price per square foot averaged out at $110.55!
All 3 of these counties homes are recording average sales prices at 100% of the listed price and Columbia County is at 101% of the listed price. They also all have an average of 45 – 60 days on the market.
My professional opinion is that if you are a seller whose home has been listed for more than 35 days and you have not received offers, you are priced to high and if you are a buyer, don't be afraid to make an offer on something that seems crazy overpriced. Unless of course there are multiple offers on the home you like, in that case, bite the bullet and start with your highest and best offer to win!!!
Shawna Woodward has been selling, buying, and managing residential real estate in the CSRA market since 2005 and loves all aspects of this business! Her son Braydon and her have created MHPAUGUSTA, which stands for Miracle Home Partners.
They make an average donation of $150 on behalf of each client they complete a transaction with. All donations stay here in Augusta at our local hospital.
Shawna has achieved the Re/Max Hall of Fame status, and consistently reaches the 100% club level or higher every year. You can email [email protected] or visit www.mhpaugusta.com or call 706-399-8707.