Terry Childers Jr. knows what it's like to deal with the pain of addiction—at work and with family.
At one time, his life spiraled out of control due to addictions to both alcohol and prescription pain medicine. Now, Childers strives to help others battling addictions through his work as an Area Recovery Representative with Bluff Plantation, a local drug and alcohol treatment center. He speaks to area groups and reaches out to individuals and businesses in the CSRA to promote the center's services.
Previously, Childers worked for another local treatment center, Bradford Health Services, for 12 years.
He says his job involves "selling recovery and selling life."
"The first thing to do when you're in a hole is stop digging."
According to Childers, in 2020, the U.S. reached a record number of deaths – more than 81,000 – caused by drug overdoses. The stress of dealing with COVID-19 has only exacerbated addiction issues.
With the help of an intensive 28-day treatment program and a series of 12-step programs, Childers has been sober for 15 years.
"It wasn't an easy road by any stretch of the imagination," says the Georgia native. "If I didn't get sober when I did, I don't know if I'd be alive."
Childers started taking pain pills due to injuries he sustained while playing baseball for the University of Georgia. That later led to a full-fledged addiction that nearly destroyed his life. Family and work issues further fueled his addiction because he tried to use drugs and alcohol to cope with these challenges, but Childers says that only compounded his problems. Like alcohol, pain medicines can cause a profound sense of euphoria.
"You build up a tolerance so fast. You have to take more and more to get the desired effect," he says.
Childers wants people struggling with addiction to know that help and support are available. For example, many employers offer Employee Assistance programs designed to provide confidential help for those struggling with substance abuse and mental health issues, such as stress, depression, and anxiety. The Chambers of Commerce also conduct drug-free workplace training.
The advice he often gives addicts is, "The first thing to do when you're in a hole is stop digging."
Of course, there are many risks associated with drinking and using drugs on the job, including being fired, but many are willing to accept those risks to change how they feel. Addicts don't typically pursue treatment until they're at risk of losing their jobs or marriages.
Childers says many people abuse opioids at work without their employers even realizing it. For that reason, companies need to take a more proactive approach to incorporate drug prevention into their wellness programs, he says.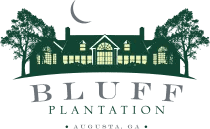 Because companies invest so much time and money in training employees, many are willing to work with employees who need treatment to battle addiction issues. It wasn't until he went into treatment that he really learned about addiction. Childers knew he had a family history of alcoholism because his grandfather struggled with it, but, at the time, he didn't understand the genetic connection to his own struggles with addiction. Childers had also never realized that addiction is a disease. At the time, he thought, "I like to drink and take drugs. How is that a disease?"
After years of struggling with addiction, Childers understands the shame addicts feel. He stays busy now, helping others through the difficult recovery process and offering hope through dark times. He adds, "It's sometimes hard to distinguish my job and my personal recovery journey."
For more information on how you can receive help overcoming drug or alcohol addiction, contact Bluff Plantation or the Substance Abuse and Mental Health Services Administration's (SAMHSA) National Helpline 1-800-662-HELP (4357).