Big boxes are turning into small boxes.
ABD confirmed that a hardware store, a Greek American restaurant, and another retailer will subdivide the former Final Cut store at 500 Furys Ferry Road in Martinez and be ready to open in the next several months.
2 Boys Pizza and Grill has been in the former Denny's restaurant building at 3026 Washington Road for almost three years. They will be taking a 3,415 square feet space out of approximately 50,000 square feet that was once a BI-LO supermarket.
2 Boys will join a Chinese restaurant, Cucina 503, an Indian restaurant, and a Dunkin Donuts as food offerings in the shopping center.
2 Boys owner tells ABD that it will take until early 2024 for the moving of restaurant equipment and furniture and the time needed to get permit approval.
According to Jordan Trotter Commercial Real Estate, The Furys Ferry Hardware store is expected to take a 20,290 square foot space, with competition from Ace Hardware, Lowe's, and Home Depot about 15 minutes away.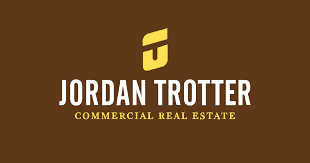 The Jordan Trotter team is working with prospective tenants on the remaining 18,903 SF space of the Petersburg Shoppes. The rest of the space will be needed for walk-through and other aesthetics.
"We are seeing a trend with commercial building landlords becoming more creative and flexible when filling spaces. Changing the interior buildout of a space allows the landlord to adapt to the changing market and tenant preferences. Landlords are becoming more flexible by allowing the tenant to customize the space to suit their specific needs, said Jordan Trotter spokesperson, Juli Means.
Scott Brantley, a commercial agent with Beman Group Real Estate in Augusta, is also needing to be more creative on behalf of his retail center and professional building owner clients.
He represents the owners of the 26,000-square-foot building that used to be the WOW call center on Wheeler Road.
Soon, they'll announce multiple tenants moving into a shared space-like set-up.
One of the Beman Group Real Estate clients is the shopping center at the corner of Riverwatch Parkway and Old Evans Road in Columbia County.
Much like the former BI-LO/Final Cut "big box" space, Brantley's been creatively working to upgrade this center since Food Lion vacated it and a now defunct children's play center closed during the height of Covid.
A fitness center was supposed to move in and opted against it and then Hobbytown decided to close its Bobby Jones Expressway store and move here. Brantley says a liquor store will be opening soon next door with more retailers expected to fill what was once a supermarket.
"We have seen an increase in larger companies and big box retailers closing and shedding extra locations," said Brantley.
He said there is an increase in supply of these spaces, but a decrease in demand because of the square footage.
"By getting two, three, or four other tenants, owners can maintain their income stream, lessen their exposure, and increase the value of their property," he said. "Smaller spaces will attract more tenants, who may be willing to pay a premium rate."
More big box stores closing may lead to smaller businesses filling the leftover space.
Do you enjoy and benefit from ABD's business news? If so, CLICK HERE to find out ways you can help ABD achieve and expand our mission!