Those of us who grew up watching the golden age of teen comedies, from Sixteen Candles to Weird Science, usually have one prevailing thought when revisiting them as grown-ups: How did we watch this and think it was okay? The era of John Hughes' suburban-set hormone odysseys typically centered on one idea: dorky boys want to get with the bombshell cheerleaders and will stop at nothing to do so. Fast forward to the early 2000's, when gross-out comedies took the hyperbolic sentiments of teen comedies to the extreme cringe value. The days of the "brat pack" and cringe-comedy are gone, but we have a sharp, hilarious farce to remind us of just how berserk those films were.
That would be Bottoms, the new comedy by budding director, Emma Seligman, written by and starring comic actress, Rachel Sennott. It is a parody that nearly parallels Mel Brooks's levels of non-stop laughs and relentless skewering of subject matter. The film follows two girls, PJ (Sennott) and Josie (played by Ayo Edebiri), who attend arguably the meanest school ever to ring a bell, Rockbridge Falls High. When the school year starts, they aren't spared a second of nasty rumors of juvey sentencing and needless bullying, even from their principal, who refers to them via intercom as "the untalented gays." Josie has her eyes set on Isabel, the (of course) cheerleader girlfriend of star quarterback and grade-A diva, Jeff. When the girls hit Jeff with their car (by lightly bumping his kneecaps), they find themselves in further danger as Rockbridge is preparing to take on longtime rival Huntington High at the big game. They concoct an alibi, spearheaded by PJ, that they are forming a "girls' fight club" in the school, and the altercation with Jeff was just practice. Then, PJ rallies Josie to actually form the club, seeing it as the perfect way to get physical with the other girls in school. What follows is 90 minutes of sheer madness that can only be described as an amplification of everything we did wrong in high school. Oh, and ex-running back Marshawn Lynch as a deadbeat teacher.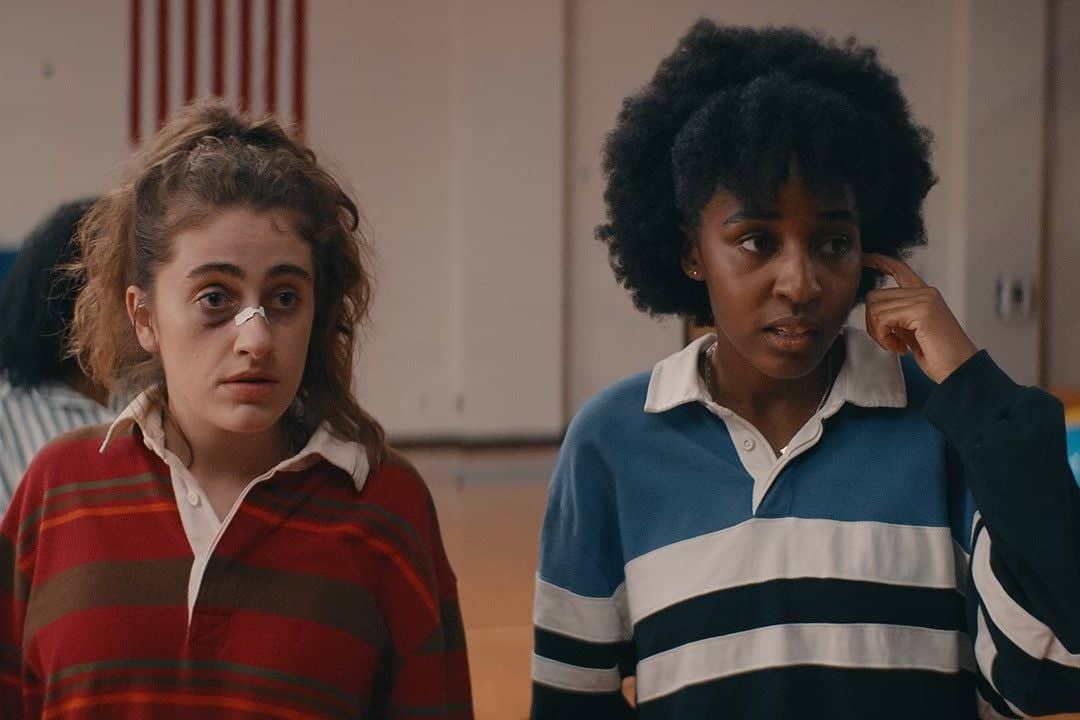 Boy, oh boy, does it leave the viewer asking, "Why can't you girls just talk to each other?" a similar question we ask of those old teen sex comedies. In the case of Bottoms, logic is not taken seriously. The movie plays like a crossover of Pretty in Pink and an episode of Gilligan's Island: all bets are off, so kick your feet up and be entertained by ridicule of what used to entertain you. Bottoms is not for the faint of heart, as there is dark humor and some violence (though not entirely gruesome) spread throughout the film. The movie succeeds in holding a mirror to ourselves, not just dissecting the teen comedy subgenre, but reminding us of just how viscerally heightened the high school era of our lives can be.
A remarkable testament to Seligman and Sennott's work is how successful the film has been with its limited run. Opening in just ten theaters in late August, Bottoms grossed $461,052 in its first weekend, the highest for a limited run since 2022's Best Picture-winning Everything Everywhere All at Once. Early September brought the film to another 700 theaters across the US, where it continues to sell out screenings. Even more fascinating, this is only the second feature for the 28-year-old director, and the first feature screenplay for the 27-year-old star. Fresh out of the gate with this relevant, biting comedy that dissects the genre we all know, these women could easily join the pantheon of great observational humorists.
For those with a twisted sense of humor, or those who simply love a long string of belly laughs from guilty-pleasure entertainment, Bottoms is tops.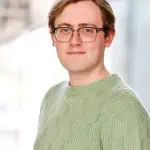 Dylan James graduated from the Savannah College of Art & Design with a BFA in Dramatic Writing. He has studied both the 'show' and 'business' aspects of show business since childhood, and writes through sociological analysis, seeking relevance in the art and commerce for the moment.