Imagine a state-of-the-art science center, where students ranging from preschoolers to high school seniors can learn about robotics, virtual reality, and computer science.
Augusta Preparatory Day School plans to build that type of center on its campus in Martinez to prepare its students for high-demand careers in science, technology, engineering, and math, according to Derrick Willard.
Willard, Augusta Prep's head of school, recently announced plans to build a two-story, 19,000-square-foot building called the W. Rodger Giles Center for Inquiry. Giles was a local restaurateur and real estate developer who bequeathed funds to the school.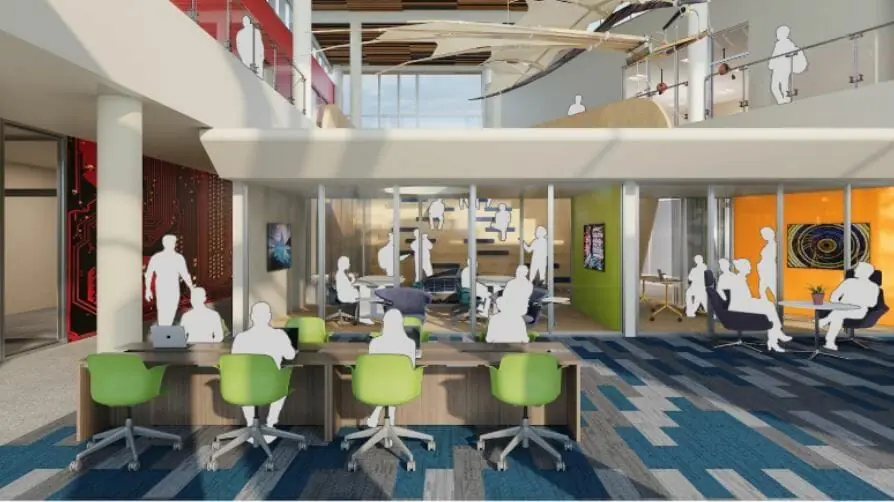 Inside, the center will include community spaces, a robotics lab, and a large maker space, which will allow students to share technology and work together on completing projects.
"The piece we're going to have that no one else in this area has, is a virtual reality lab," he said.
Besides being a school administrator, Willard also teaches biology and said virtual reality can be used to perform simulated animal dissections or see what the inside of a cell looks like.
"It's not going to replace physical experience, but it augments it," he said.
ABD contacted other STEM schools in this area to find out if they offer similar courses. A representative from A.R. Johnson Health Science & Engineering Magnet School said they offer some robotics classes, but they don't have virtual reality classes.
A representative at Tall Pines STEM Academy in Aiken said the school doesn't offer virtual reality or robotics classes.
Willard said the center has been designed with the local job market in mind. In the CSRA, there are thousands of jobs available in the cybersecurity, health care, engineering, and manufacturing fields, and that number is only expected to increase in the future.
While preschool may sound early to teach STEM courses, it gives those students exposure to science and technology topics they'll need in their future careers.
Willard said the school, founded in 1961, has traditionally focused on getting students ready for college, but that's no longer enough.
"To me, if we're just focused on college, that's the floor," Willard said. "We want them to have more options."
Augusta Prep wants to supplement the lab science courses required to graduate, such as biology, chemistry, and physics with STEM courses. The school has already begun to incorporate some of these courses, such as cybersecurity, into its curriculum, but they're using older labs that aren't equipped with modern technology.
"I have a dedicated staff who are teaching in sad spaces," he said. "This building will allow our physical structure to catch up with our programming."
Willard said the school's foundation will hold a capital campaign to raise funds for the project. The school hopes to break ground later this year and complete construction by late 2024. Willard said it's too soon to know how much the project will cost, especially with the rising cost of materials.
For more information, visit augustaprep.org.