GoodHire has just released its list of the most affordable cities to live and work in 2022 (https://www.goodhire.com/resources/articles/americas-most-affordable-places). They analyzed data from 155 cities with a labor force greater than 150,000.
Top of the list is Sioux Falls, S.D. and Los Angeles was bottom. Georgia cities are represented by Atlanta (11), Savannah (47), and Augusta (117).
What?! Atlanta is more affordable than Augusta?
Something doesn't seem right, so I looked at their methodology and the data they used. They used data from seven factors to establish their ranking. Wage growth (20%), unemployment rate (10%), job growth (20%), percentage of jobs open (10%), real per capita personal income (10%), renter affordability (15%), and homeowner affordability (15%).
Several things caught my eye. First, "affordability," what they claim is the nature of their list, is actually only 30 percent of their ranking. It is important when looking at these types of rankings to ask, is it really measuring what it says it does?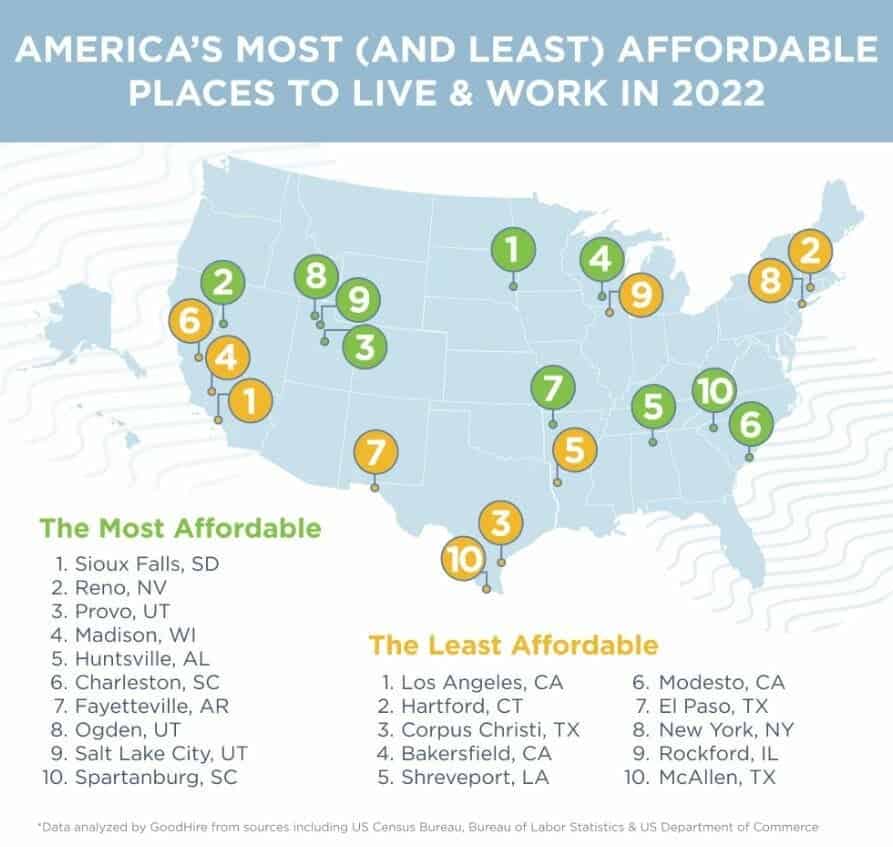 I know, income affects affordability, but they don't say how they calculate their affordability. Other variables such as percentages of jobs open only tangentially affect affordability.
Second, who decided these weights? It is known that adjusting weights can change rankings.
Third, housing costs are a large part of expenditures for households, but what about other expenses such as gas, groceries, etc.
I found data on houses and income and calculated affordability for Atlanta and Augusta. The median listing price for Atlanta in 2021 was $384,667 (I do not have the actual sales price but think it would be highly correlated with the list price). In Augusta, the median list price was $271,529. Per capita, personal income in Atlanta in 2020 was $58,773 and $46,594 in Augusta (the latest year data is available). This means it would take 6.5 years of income to buy the average house in Atlanta and 5.8 years in Augusta.
Seems like Augusta housing, at least, is more affordable than Atlanta's.