The owner of Champion Rentals tells ABD that business was way off for the 2021 Masters.
Some homeowners made out well with their rental this Masters. Others were left staying in town without extra money normally used for vacations.
Numerous players, media outlets, and companies rent homes in Augusta each year, but the number of visitors coming to town for this year's tournament is substantially different than it has been in previous years. Due to COVID-19 safety precautions, the Augusta National Golf Club has limited the number of patrons allowed on the course.
"There aren't that many people coming to town," according to Glen Bynum, owner of Champion Home Rentals, a company that lists houses for rent in the Augusta area. "We hope everything will be back to normal next year."
Bynum says Champion has rented a significant number of homes to players and members of the media this year, but "not nearly as many as usual." In fact, he says only a small percentage of the available homes listed with his company have been rented.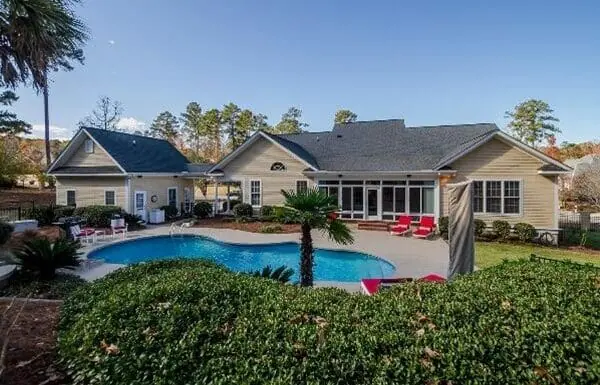 Emily and her husband have rented out their five-bedroom, four-bath home in Riverwood Plantation – an Evans neighborhood located off Washington Road, near the Greenbrier schools. The house is typically about a 30-minute drive from the Augusta National. A sports agency has paid the couple close to $29,000 to rent their home for nine days, says Emily, who asked us not to use her last name. The couple recently moved to Georgia from Washington State, so this is their first year renting out the home for the Masters.
That price may seem steep, but other homeowners charge much more. For example, one house on Walton Way had a sign that listed a rate of $8,000 a day.
Of course, that extra income comes with a great deal of hard work for the homeowner. "I've spent three weeks straight, every day, every hour" preparing the home for her guests, but other homeowners may not take as much time, she says. Emily advises those planning to rent out their houses to create a list of tasks that must be completed, such as cleaning and maintenance, as well as a detailed schedule for completing those tasks a few weeks in advance.
She listed her home, which also has a pool, hot tub, and a pool house with a large commercial kitchen, with the Masters Housing Bureau – part of the Augusta Metro Chamber of Commerce. "We work to rent homes for local homeowners," explains Blaire Marvin, the Chamber's vice president. "It offers a nice alternative to hotel lodging."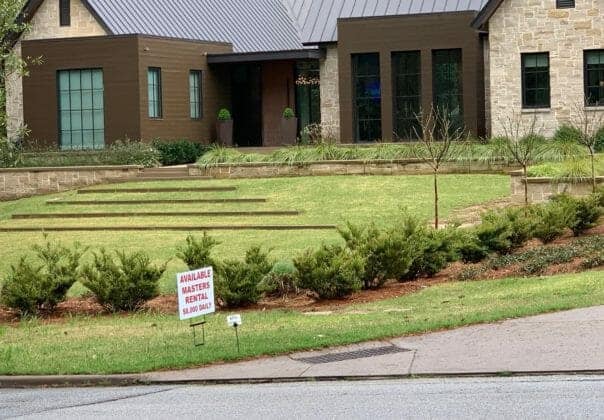 The homes listed with the Bureau are primarily rented to players, corporations, patrons, and the media, Marvin says. "We make it a great experience for renters coming to town," she adds.
The fees collected also boost the local economy. "The money goes back to the community," she says.
According to the Bureau's website, homeowners pay a $25 application fee and 7% of the listed rate once the home is rented. Marvin says the site makes the experience of listing and renting homes "user-friendly, digital, and interactive."
The Bureau has even partnered with a company called Invizion 360 to display professional photos and virtual tours of the homes listed on the site, but Emily didn't use those services. "I did my own photography," she adds.