Southern Beverage CEO David Byrd in his Appling conference room with a few of his popular friends. (Photo by Neil Gordon)
David Byrd is proud of the fact that CSRA TPS stores sell his bottled Springtime water for just $.59. Byrd likes that his family-owned Southern Beverage bottling company is a little fish swimming in a big water pond—populated by Nestle's Deerpark, Coca-Cola's Dasani, and Fiji Water amongst others.
Why is Springtime water at a lower price point? "We don't run million-dollar Super Bowl ads," said Byrd from his humble office on his large acreage—appropriately on Nature's Way in Appling—where his corporate office, bottling plant, and Crystalline Rock Aquifer all sit.
Just don't mistake Byrd for a small town, country businessman with a low-cost structure, his business acumen is as sharp as they come. 
He thinks the big brands are vulnerable partially because of droughts going on nationally and because of their high price points.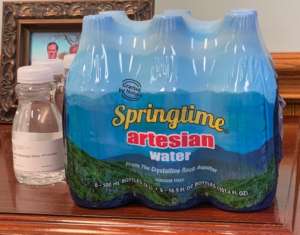 This week Southern Beverage will take possession of new equipment to allow his team of 25 internal employees to cost-effectively shrink wrap 6 packs of drinks. "Our product will be about half as much as Fiji Water," Byrd said over a bottle of pure artesian water bottled at the source.
His external sales team of 10 is pushing national grocery store chains like Publix to carry Springtime brand of waters and flavored drinks.
Byrd's brand already covers half of the United States, mostly in convenience stores and big-box discounters like 42 Sam's Clubs and a growing list of Costco's. 
So, how does Southern Beverage produce the Artesian Water bottled under the name, "Springtime"? 
The source is the Crystalline Rock Aquifer, which lies nearly 1,000 feet underground through solid granite, protected from air and other pollutants for centuries by layers of rock and sand. When tapped into, the aquifer is pressurized enough to allow the water to rise naturally towards the surface, then carefully tested and bottled at the source.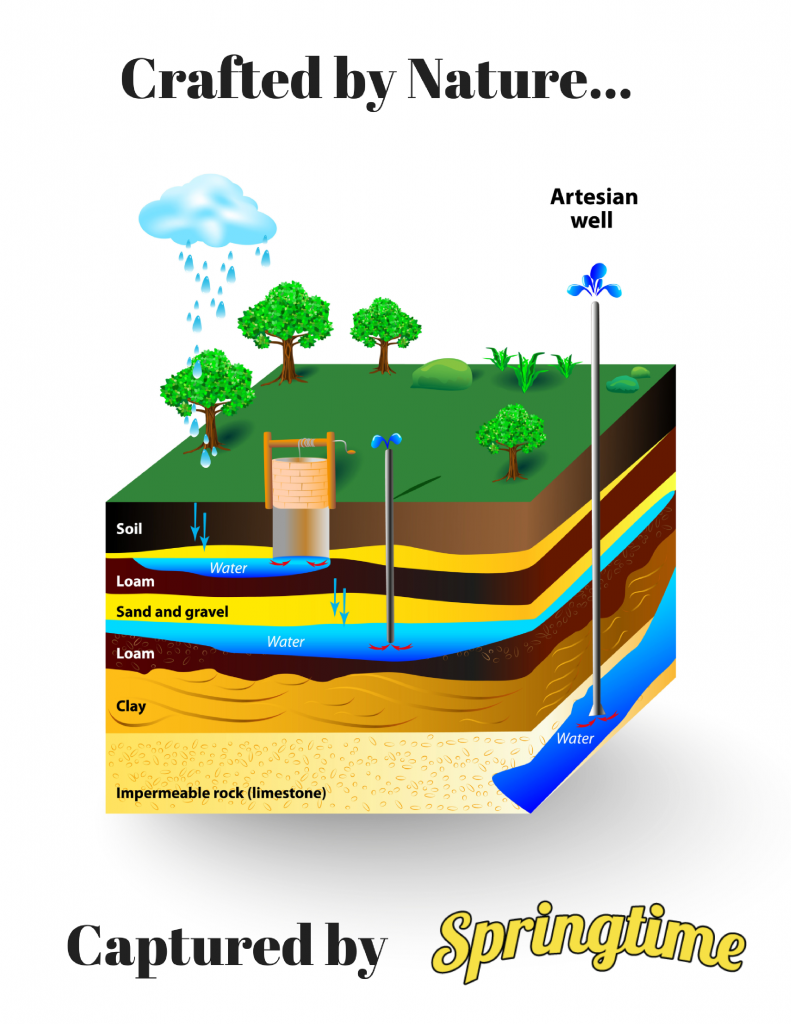 The massive drought from West Texas to the Pacific has Byrd both motivated to grow his business out west and motivated to be a source to provide relief.
"The Oregon and California lakes and rivers are in bad shape—and farmers are having trouble with irrigation," he said. Nestle's plant may have to shut down out west because of their need for water.
Byrd worries about higher prices we may pay for produce in the next few months and also worries about the start of hurricane season.
"We will send water and try and help those in need," he added.