Even if you're not a baseball fan, SRP Park offers a variety of ways for a business to reward employees and customers, entertain clients or just enjoy a little R&R.
"Whether you like baseball or not, it's a great place to come and relax," Tom Denlinger, Augusta GreenJackets Vice President, said. "All you have to do is give out the tickets and we'll do all the work."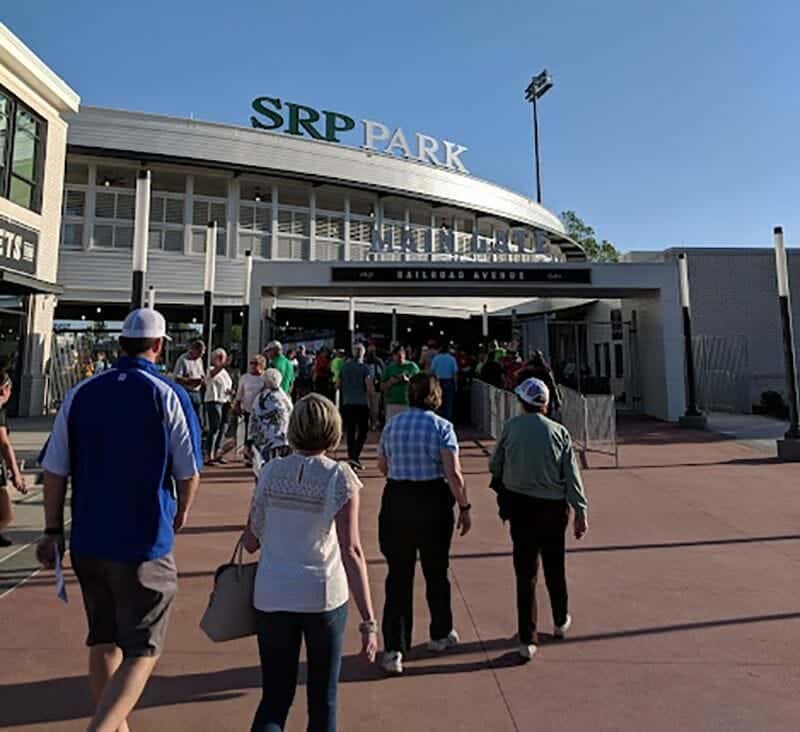 There are two ways to enjoy the amenities of SRP Park – at a baseball game or at one of the numerous events that happen year-round.
Game Events
For a game event, options range from the semi-private concourse level Lawn Ace Lounge that can seat 20-30 to the E-Z-Go Picnic Area that can accommodate up to 400. A large tent has been added to the E-Z-Go area to provide some shade on those long hot summer nights.
There's also the option of renting a hospitality suite featuring air conditioning and padded seats. That option, though, is popular and rents out quickly. Denlinger said there is still availability on April 20, 21, 27 and 29.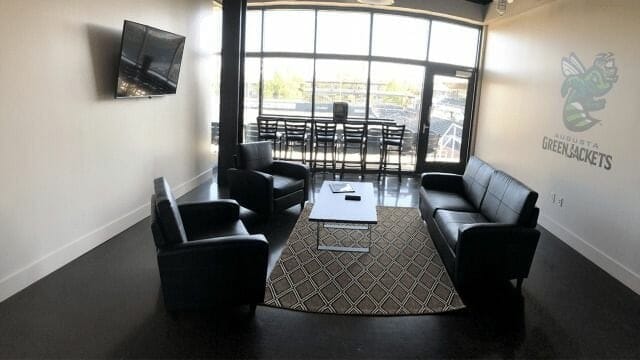 Another option is to simply enjoy the game from the reserved seats, available for groups of 20 to more than 1,000. For those wanting to add a bit of extra reward, this year the GreenJackets started the option of adding funds for food to the electronic tickets.
A variety of season ticket options are also available to enjoy the entire baseball season. The first home game of the season is April 19 against Fayetteville.
The GreenJackets became the Low A minor league affiliate of the Atlanta Braves in 2021 and the fans responded – the GreenJackets were first in the nation in attendance among all Low A minor league teams and in the top 20 for all minor league teams. As a perk of being associated with the Braves, the GreenJackets will display the World Series trophy during the opening week.
Hospitality and Business Events
But SRP Park's offerings go beyond baseball to a variety of hospitality events. For example, on March 2 it will host the WOW! Club Tasting Series where participants can enjoy a five-course meal prepared by the GreenJackets' executive chef Jim Schow, featuring five tastings of a variety of bourbons.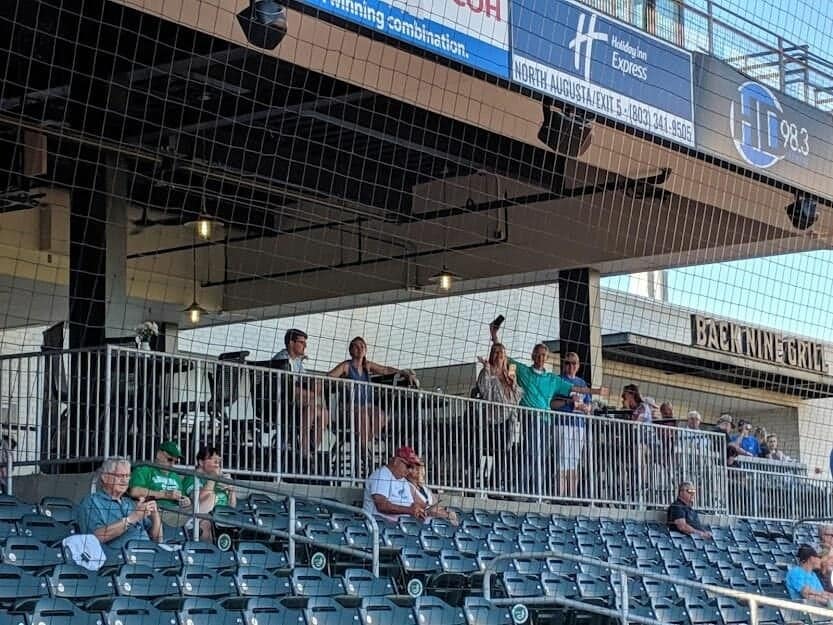 The Spring Wing Fest takes place on March 19 and the Annual Craft Beer Festival is slated for May 7.
But SRP Park also offers options to simply get some business work done.
The WOW! Club's 4,000-square-feet of space overlooks the baseball field and offers stunning views of downtown Augusta and the Savannah River. It can host seminars, luncheons and banquets for 20-250.
For a more intimate meeting space, the 750-square-foot 3rd Base Club can host 20-30. It has a direct view of the Savannah River. And for even smaller groups, there's a conference room available to rent.
"It's a great place to host a seminar or a conference," Denlinger said. "It's a space to think outside the box. It gets you out of the normal office space where you can think a little clearer and be more creative."
For information about booking one of the spaces, visit thesrppark.com/spaces or call 803-349-WINS (9467).
Do you enjoy and benefit from ABD's business news? If so, CLICK HERE to find out ways you can help ABD achieve and expand our mission!