Remember the excitement when the ice cream truck approached your neighborhood playing those familiar sounds? You ran in to get a change from your mom to get a frozen treat. Now, vintage vehicles are meeting the future by way of mobile bars or tap wagons, if you can drink it from beer to wine, soda, lemonade, coffee, or tea, it can be tapped.
Starting with a classic truck or van, tap wagons are becoming popular across the country. The latest version in the CSRA features a restored 1951 Chevy truck. Tap-It Augusta serves up nostalgia and whatever libation you need for events, including corporate events, weddings, birthday parties, and more.
"A couple of years ago, I started thinking about a food truck, but then after some research, it became apparent that buying a vintage truck and turning it into a tap wagon would be more cost-effective," said Richard Thomas, owner of Tap-It Augusta.

When Thomas found the '51 Chevy truck that had been restored, he bought it and named it "Ivey" after his dad who passed away a couple of years ago. After more research on social media about the tap setup, Thomas connected with Michael Woodham from Columbus, Georgia.
Woodham, who owns two tap wagons, made the trip to Augusta to help Thomas set up the tap system for Ivey. Tap-it Augusta was a big hit at the annual Augusta Beerfest a couple of weeks ago. Thomas is an army veteran and partnered with fellow veteran and locally owned Back Paddle Brewing to serve their brew.
"We are excited. Everyone loved the truck, and we look forward to creating happy memories in the future and maybe adding to our fleet of tap wagons," he said. "It creates a vintage vibe with a modern twist to an event."
Thomas says his Tap-It Augusta doesn't want to just be known as a beer truck. With a little help from his seven-year-old son, Caleb, they used Ivey to tap lemonade for their neighborhood on July 4th.
For more information on Tap-It Augusta, visit their website or their Facebook page.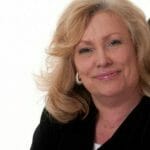 Editor's Note:
Mitzi Oxford is a veteran broadcaster and features writer who also worked at the same television station in Columbus, Georgia as Augusta's Brad Means! If you have a South Carolina story idea for Mitzi, please email her at mitzioxfordcreative@gmail.com.