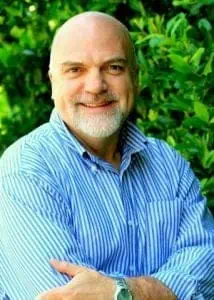 I had planned to share something else with you this week. That is until hearing of the war in Israel.
My love for Israel started decades ago. I was fortunate to grow up in a home that attended church regularly. I still have my first Bible; one my folks gave me for my eighth birthday. Faith has percolated in my heart since an early age. I remember looking in the very back of a Bible and seeing maps of Israel. A seed found a place to grow early in my life. The desire to visit the land where Jesus lived, died, and rose again.
In 2003, that dream became a reality. While living in Florida, a longtime friend invited us to make the trip with him to the Holy Land. My Bible school roommate and his wife were also making the journey. It did not take any persuasion at all, we were in! I remember my first visit. So much to see and try to take in! Bethlehem, Nazareth, the Mount of Olives, the Sea of Galilee, the Dead Sea, Masada, and even Qumran, the place where the Dead Sea scrolls were discovered. The apex of the visit was Jerusalem itself. Praying at the Western Wall, the sights and sounds of the bustling Old City, and of course the garden and the empty tomb.

I have heard fellow travelers say that being in the Holy Land has transformed faith- "From black and white to color." The leader of nearly all our tours has been to Israel over fifty times- and has plans of returning as soon as he is able. He describes the experience this way: "When I'm here, I feel whole."
Almost immediately after we returned from our first trip, we began planning to return. We went back a couple of years later, and then again, several years later. We had a trip planned when COVID became a thing, and those plans (like they were for many) were scrapped and scrambled. When the proverbial dust had settled, we had not one but two trips on the calendar for 2022. The first was supposed to be in the Spring and one in the Fall. Then, the schedule was shuffled one more time. As it turned out, our two ten-day trips were scheduled just ten days apart. So, we decided to rent an apartment in Jerusalem for those ten days. All told, we were in Israel for a month! Good friends made the journey to Israel to join us for the ten days in Jerusalem. We stayed just two miles from the Old City and explored its sites on foot and with buses. We covered a LOT of miles while we were there!
After staying in Israel for a month last fall, I feel even more connected to the country and its people. When the news of the war broke, my heart sank. So many people have been senselessly killed and injured. Horrifying images and reports are flooding the news hour by hour. My heart breaks for those who have lost their lives, homes, family members, friends, and livelihoods.
I can visualize many places in the country, but now I also think of my friends and ministries there. Jane has been a tour guide for us five times. The war means that she is unable to work and will have no income in the near future. Jacob and his family run a fruit stand and a restaurant in the Old City. No tourists means drastically reduced income. Paul is a student we spent a good deal of time with. He is a very bright man, studying Hebrew and building relationships with many. Udi owns a well-established art gallery in the center of the Old City. He has lived through many conflicts in his lifetime but continues to use his art to encourage many. Our friend, Pam is currently visiting and now trying to find a way to get back to the States.
I am thinking of Succat Hallel (it means Tent of Praise in Hebrew), faithfully serving as a 24/7 center of prayer in the heart of Jerusalem for the past nineteen years. The Ministry to Israel is also active, serving soldiers and families in vital and practical ways. King of Kings is a church in Jerusalem that describes itself this way, "King of Kings Community is called to be a compelling, Messiah-centered, Spirit-empowered, disciple-making community that reveals the true face of Yeshua (Jesus) to Israel and to the nations. They posted this message on their website:
"Israel has suffered a devastating attack. Please pray with us for those injured and for the families who have lost loved ones. Please pray for the wisdom and decision-making of Israel's political and military leadership. And pray for mercy and a safe return of all hostages."
Again, today I am praying for the people of Israel. Please join me in praying for this special land and its people.
"Pray for peace in Jerusalem. May all who love this city prosper."- Psalm 122:6
So, is it YOUR turn?
Once the conflict ends and visitors tour the Holy Land again, I want to encourage YOU to make plans to go. When people tell me, "It's on my bucket list" or "I've always wanted to go there," I suggest they take these steps:
1) Pray! Ask God to clearly show you if this is a trip for YOU.
2) Get a passport if you do not yet have one.
3) Start saving! It is not an inexpensive journey. It really is an investment.
4) Get information on tours available in the next 18 months to two years. I personally know of at least 6 tours scheduled for that time frame. Pick one and put the dates on the calendar.
5) Put a deposit down on your trip!
If you do not take these intentional steps, you will never get there. In case you are wondering – yes, we are praying about another trip.