For Robert Packett, much of Amazon's success is due to the hard work of its more than 1 million employees worldwide. While the company utilizes state-of-the-art technology, that doesn't reduce the need for workers to fulfill customer orders and ship billions of packages each year.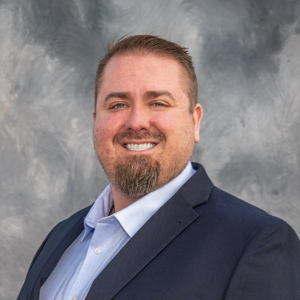 Packett – Amazon's Southeastern Regional Director of Operations – was the keynote speaker at the Columbia County Chamber of Commerce's Executive Luncheon Series on Wednesday, Nov. 17 at Savannah Rapids Pavilion. In this role, he oversees a team of more than 36,000 employees. "As we continue to grow and invest, it all begins and ends with our associates," says Packett, who has been with Amazon for nine years.
The company also depends on advanced technology. "Technology has supercharged our fast delivery," which has led to greater customer satisfaction, he states. While many believe harnessing more sophisticated technology reduces the number of employees a company needs, Packett explains that's not the case at Amazon. Instead, "It creates more jobs," he says. Packett states the company has more than 21,000 employees in Georgia alone. Amazon officially opened a 450,000-square-foot fulfillment center in Appling on Oct. 1, which added hundreds of jobs to the local economy.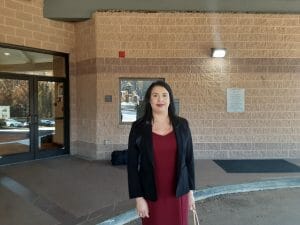 Priscilla Williams – Office Manager of 3 Principles Integrated LLC, which owns and operates more than 20 McDonald's locations – attended the luncheon. "It was very informative learning about Amazon from the inside," says Williams. Alejandra Miles – Augusta Technical College's Director of Corporate and Community Education – also enjoyed learning about Amazon's growth. It was great seeing "What they're doing to invest in their employees," says Miles. "Technology highlights and actually creates more jobs."
Packett also gave area business leaders at the event ideas on how to create loyalty with employees.
He explained the company provides quality training opportunities for employees through its Amazon Career Choice program, which covers up to 100% of tuition and fees for approved diploma and certificate programs. "If you want to get this training, Amazon will pay for you to transition out of the company," adds Packett. "That's unheard of."