Local BNI members listen to a presentation in December 2019. There are currently six chapters in the CSRA with a total of 128 members. (Photo from Augusta BNI Facebook page)
Over the past year, many business owners have struggled to survive both the pandemic and intense competition.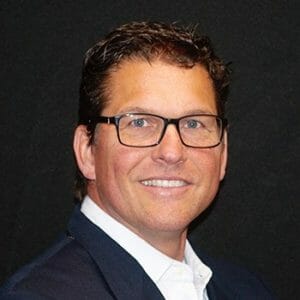 But in that same time period, local Business Network International members have made 4,725 referrals and secured $4.3 million worth of business, according to Andy Passmore, who serves as the local BNI area director and works as a mortgage loan officer at Security Federal Bank. One of the benefits of joining BNI is having the opportunity to "network with like-minded people," says Passmore. "It's really good for business owners or entrepreneurs, new or existing."
He says there are currently six chapters in the CSRA with a total of 128 members, and each chapter traditionally meets once a week for breakfast or lunch. Prior to COVID, these meetings took place in person, but because of the pandemic, all chapters in the U.S. have moved to a virtual format. Passmore believes the chapters will return to meeting in person soon. He says there will soon be a 7th chapter in Augusta, and the plan is for that chapter to remain virtual, except for meeting in person once a month.
Passmore states the first BNI meeting in Augusta was held on August 23, 1997, and he's been involved with the organization since the late '90s. Passmore says each meeting follows a standard agenda and includes networking and sharing the types of referrals each business leader needs. "The key behind BNI is we only allow one member of a profession in each group," he says. Many of the professionals who join BNI are financial advisors, insurance brokers, realtors, or mortgage loan officers.
The organization's core philosophy is called Givers Gain, which means "What goes around comes around," Passmore explains. "The more you keep giving members in your chapter from a referral standpoint, the more you'll get in return."
For more information or to join a local BNI chapter, visit bnisoutheast.com.