Jessye Norman School of the Arts students and their families along with other CSRA families are eligible to apply. Provided by Jessie Norman School of the Arts
If you've ever watched "Shark Tank", you're familiar with the show's concept: Budding entrepreneurs pitch their product ideas to a panel of extremely wealthy judges in hopes of convincing them to invest in those ideas. Some competitors land lucrative deals, while others leave with nothing.
The Jessye Norman School of the Arts in downtown Augusta has modeled this concept by creating its own competition called J-Tank for CSRA students in grades 8-12. "We have about a dozen families signed up so far," says Gary Dennis, the school's executive director. "Our goal is to get 50 families to actually pitch" original business ideas, which will begin on August 3.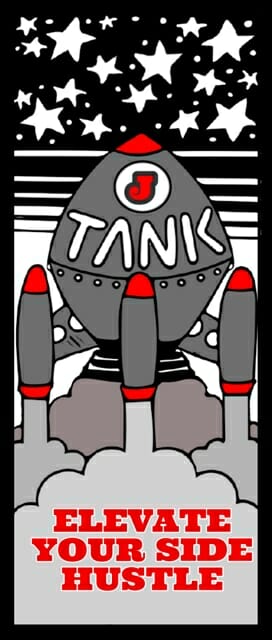 Of those 50 teams, the top 20 will be chosen to complete a 13-week course called "J-Tank Academy," which will teach them the basics of starting and running a business. Each family will also be paired with a community mentor and receive up to $500 in seed money to start their businesses. Interested families are invited to attend an informational meeting on July 30, and applications can be submitted at jessyenormanschool.org/jtank.
Some families have already come up with their business ideas. "We're encouraging families to apply, whether they have an idea or not," he explains. Dennis has been involved with the school since 2006 and has served as the executive director since 2014. "Something that's always been missing for me has been economic development," he states. The competition is an idea they've considered for many years. "Maybe we can help generate some generational wealth," Dennis says. "If you grow up in poverty, most of the people around you are also living in poverty." The purpose of the competition is to help break the cycle of poverty in the local community.
He explains all the businesses will have some type of art component. "Art's an integrated part of our life," Dennis says. "You can't market without art."
J-Tank was created through a partnership with the Augusta Housing Authority, the Augusta Partnership for Children, and the First Community Bank of South Carolina. He's currently looking for businesses interested in participating, but there are other ways to get involved besides writing a check. "Give us your time and your people," adds Dennis.
For more information or to volunteer, contact Gary Dennis at execdir@jessyenormanschool.org or 706-814-0665.