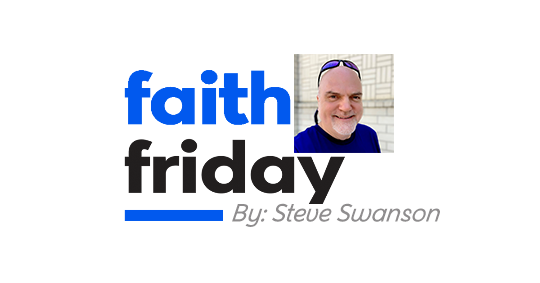 People watch movies for several different reasons. Some are looking for an escape from the "real world" for a couple of hours. Others anticipate seeing the latest work from a favorite actor. Still, others have heard about a story or read a book and want to see it come to life on the big screen.
The movie Jesus Revolution opened in theaters a few weeks ago. It vividly tells the story of a powerful spiritual movement that took place in the early 70's in Southern California. The main characters are Chuck Smith, the Pastor of an aging, traditional church. A hippie Christ-follower named Lonnie Frisbee, and a high school student named Greg Laurie.
It all took place during a turbulent time in our nation, when many teens and college students were searching for fulfillment and purpose by using drugs and experiencing "free love." Several million people have now seen the film and it has already made more than 45 million dollars at the box office. I could tell you the whole story here, but rather than offer movie "spoilers" I will instead urge you to see it for yourself!
The Jesus Revolution became a very personal experience for me.  I was in high school in Illinois in the early 70's, while the Jesus revolution, with its epicenter in Southern California, was gaining momentum. My family and I religiously attended a very traditional Lutheran church. We went to church weekly because it was tradition. In the summer of 1969, a group of college students came to our church for a week. They daily led Bible studies, group activities, and family gatherings during their weeklong visit. Their last day was Sunday, and they led the worship service. Our family had been out of town that entire week on vacation but fortunately got back in time for the service.
That Sunday morning was vastly different and refreshing. Instead of the always predictable songs and traditional liturgy, our guests shared their faith in a way that was personal, genuine, transparent, and joyful. They weren't talking about a Jesus who lived in some distant place or ancient history in a faraway land, but an approachable, accessible, loving Savior and friend that was knowable and available to have a personal relationship with anyone who chose to believe in him.  It was clear we had missed a special week!
The following summer, another team of college students was invited back to our church. This time, we hosted a member of the team. I eagerly immersed myself in every activity and interaction offered during the week they were here. It was life-changing! The same joy and personal faith we had glimpsed the year before were on full display. Our house guest that week, Jan, was clearly a Jesus follower and loved others in a real and honest way. I was able to interact with a couple of team members by mail, even after they had left and moved on to other churches.
That December, our youth group made the trip to Minneapolis for a large gathering of students from across the Midwest. On the bus, returning from that trip, I prayed an honest prayer of surrender. Offering my life and future to this Jesus I had been introduced to through these incredible new college friends. That prayer reset the course of my life and priorities.
As I navigated my newfound personal faith through high school, I was challenged to grow in my youth group at church and a new style of Jesus music. Groups like Mustard Seed Faith, Love Song, Randy Matthews, Larry Norman, Andrae Crouch, and the Disciples, and others became part of my growing collection. The songs became the soundtrack for my newly discovered faith. These songs and their messages were relevant to my life, encouraged me, and reminded me that I was not alone in my faith journey. Looking back, I am not sure how I became aware of this vibrant new genre of music. We were fortunate to have a Christian bookstore in town but no Christian radio stations or TV stations at the time.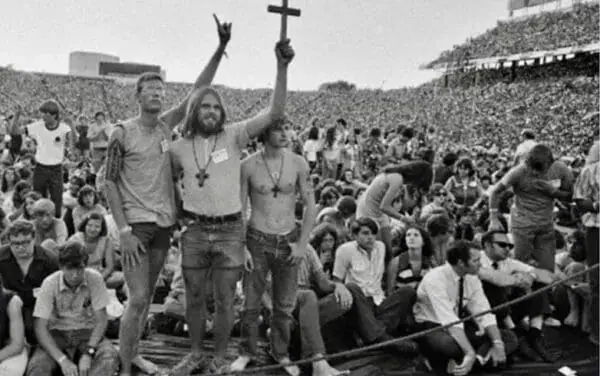 As my high school years came and went, I continued to follow this growing musical style. I didn't know it at the time, but these song "seeds" that were planted then would later morph into my decades-long career in Christian music radio broadcasting.
In 1972, I became aware of a gathering in the Cotton Bowl in Dallas called "Explo '72 where at least 80,000 students participated. During the day, the students took part in training sessions and then spread out across the city to share their faith. The crowd then reassembled each night to hear teaching from speakers like Bill Bright of Campus Crusade for Christ (now CRU) and Billy Graham. Topics included walking with God and sharing Christ in the power of the Holy Spirit.
Explo '72 has been referred to by some as the Christian Woodstock. Christian music was just taking off at the time. A variety of artists shared their musical messages there including Johnny Cash, Kris Kristofferson, Love Song, and Andre Crouch and the Disciples.
Many are believing for another Jesus Revolution like the one depicted in the movie. Many think it has already begun. I am hopeful it has. Our country and world need a lot more of the truth Jesus Revolution offers.