As we continue to closely watch the market to see what trends emerge with the adjusted interest rates, I still find that even though we have more inventory slowly building, the sales continue to be strong. Only time will tell if overall sales will slow, but as of today, I do not see things slowing as far as volume. New construction numbers declined even more drastically, making way for resale homes to become the only option for many buyers.
Some agents have reported that offers that are way over the asking price have started to wane. I also can see the days on the market have increased for a lot of homes and price reductions are becoming more common.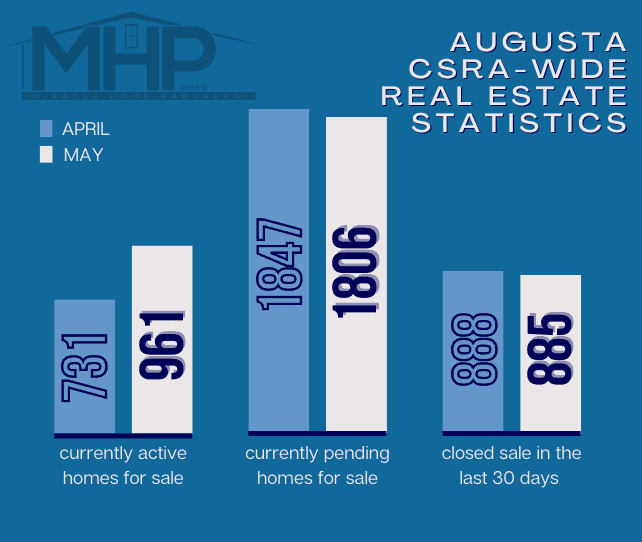 It is important that you price your home right, to begin with, and do not push your luck trying to list it high. This is a strategy that almost always will net you less in the long run!
To date, the interest rates remain in the 5-6 percent range for most buyers. And as a reminder, the purpose of these numbers includes combined residential sales for the counties of Aiken, Edgefield, McCormick, Burke, Columbia, Richmond, McDuffie, and Lincoln.
This report will be strictly informational only, with June statistics ending the week of July 15. I hope that you find this helpful as you navigate your next steps related to buying, selling, or renting a home here in the CSRA.
The Good news is that our market is still stable. I will take a look at this again in about 30 days and at that time, I will include property values over the last 90 days to see if there is a noticeable decrease.
Please let us know if you have any questions or would like a free value assessment on your current home.