Thomas and Tammi Kamae grew up in Hawaii and have served the flavors of the islands to CSRA diners for nearly 10 years. But they just expanded their restaurant by opening a second location less than a mile from the Augusta National Golf Club.
In Sept. 2013, the Kamaes launched Hawaiian Style BBQ located at 1719 Gordon Highway, near the former Regency Mall. They opened their second location at 2801 Washington Road, Suite 105, near Kroger in the Washington Walk Shopping Center on Monday, March 27.
"The Gordon Highway location is a bit off the beaten path," Tammi said.
The restaurant serves a variety of menu options, such as Hawaiian BBQ chicken, kalua pork, garlic shrimp, and poke bowls. Tammi said the difference between Southern barbecue and Hawaiian barbecue is the flavor of their homemade teriyaki sauce, which Thomas created.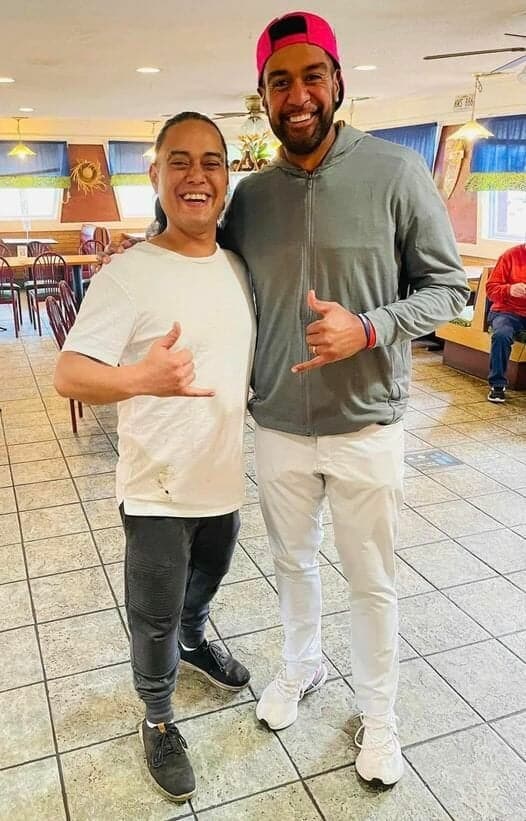 "It's more of a sweet flavor," she said. "That's what sets us apart from teriyaki chicken you can find anywhere."
Each meal is served with two scoops of rice and one scoop of macaroni salad, and drink options include Coke products and juices shipped from Hawaii.
"We applied for our liquor license," Tammi said.
The couple plans to serve alcoholic beverages at the new location, not the one on Gordon Highway.
While they're not on their everyday menu, the couple sometimes serves other popular Hawaiian dishes, such as laulau, which refers to pork wrapped in taro leaves, and poi, a starch made from ground taro roots. Taro is a root vegetable that's popular among native Hawaiians.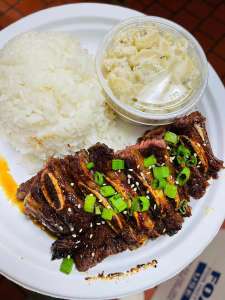 The couple moved to Augusta in 2007. While she was pregnant, Tammi craved dishes from her home state, but, at that time, there were no local restaurants that served them, so Thomas began making those dishes using recipes that had been in his family for generations.
Unlike some business owners, the Kamaes regularly work at the restaurants. They have trained their employees to say aloha, a greeting that means both hello and goodbye, to every customer as they enter and leave Hawaiian Style BBQ.
"When you come here, you feel like family," she said. "It's more than just the food."
The staff gets to know their diners and answers questions, particularly for first-time customers. Tammi said they've consistently received great feedback.
"They tell me 'I'll be back,' or 'remember this face because you'll be seeing more of me,'" she said.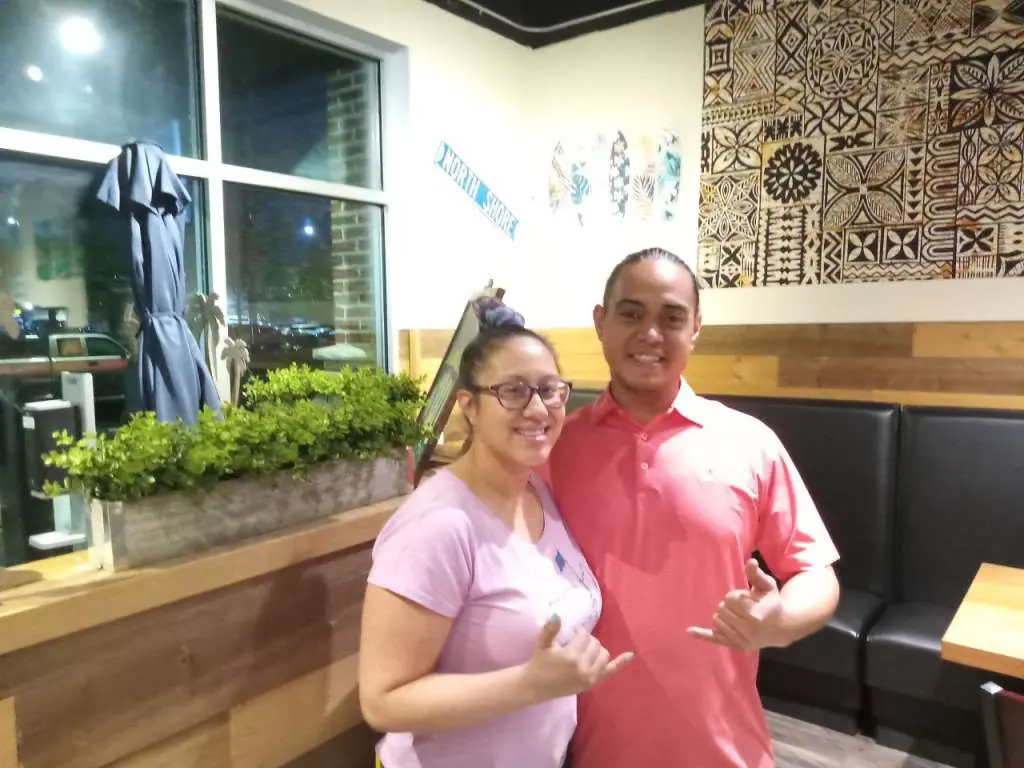 The Kamaes plan to host a grand opening celebration, which will include a ribbon cutting, hula dancers, and live music, early next month. They will also launch their food truck during that celebration.
The couple loves the opportunity to share popular Hawaiian dishes with the CSRA.
"It's gratifying because it's our culture," Tammi said.
The new location's regular hours are 12 noon to 9 p.m. seven days a week, but because of the Masters, it's open from 5 p.m. to 9 p.m. every day this week. For more information, visit the restaurant's Facebook page or call 762-222-7789.