Today is your last day to sign up to be a vendor at a health fair created by two local business owners.
Kimberly Beasley, the owner of Curvitude Boutique, which sells women's athletic wear, and Jamilah Dukes, owner of The S.O.U.L Market, which offers a variety of wellness services, including yoga classes, have planned the first-ever Columbia County Health, Wellness, & Fitness Expo.
The free event will be held on Saturday, March 25, from 12 noon to 6 p.m. at the Liberty Park Community Center located at 1040 Newmantown Road in Grovetown.
Beasley said the expo will include fitness classes, health screenings, healthy food options, a kids' zone, and even a rage tent, which will allow attendees to release their anger by smashing various objects. So far, about 30 vendors have signed up, such as Humanitree House, CVS, and Growing Augusta.
Dr. Mac Bowman, a well-known Augusta cardiologist, will be at the event with a team of healthcare professionals to offer heart disease and diabetes screenings. Jaylen Watson's trainer and former coach will also offer an athletic training clinic for kids. Watson, who grew up in Augusta and attended Lucy Craft Laney High School, now plays for the Kansas City Chiefs, however, Watson will not be attending the event.
"This is not your normal expo; we wanted to do something for the community," Beasley said.
She said it has taken about eight months to plan the expo, which she and Dukes would like to make an annual event. Beasley is expecting a large crowd.
"I'm anticipating 300-400 people," she said.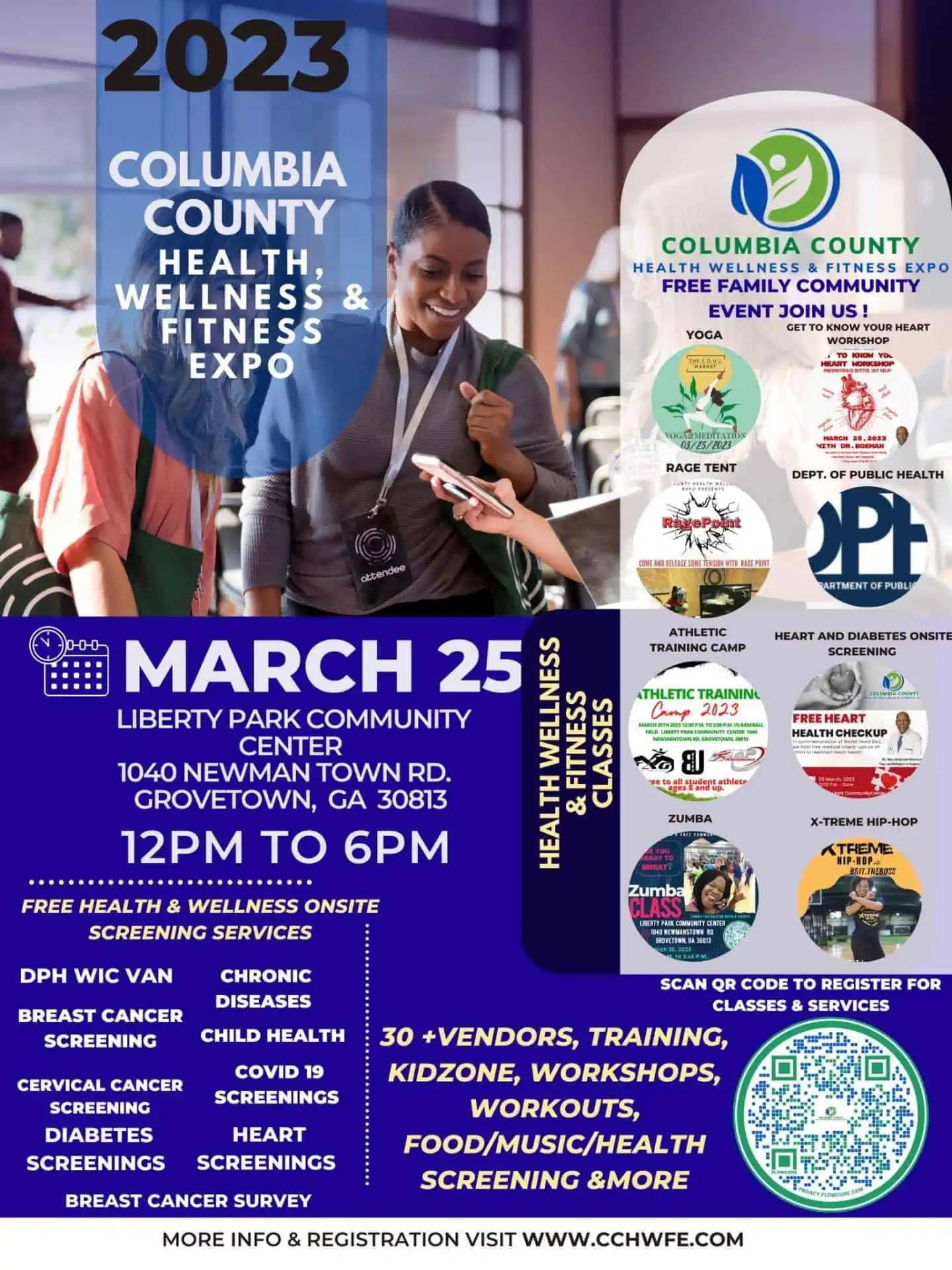 For more information, visit the Columbia County Health, Wellness, & Fitness Expo Facebook page. To complete the vendor application, visit form.jotform.com/221996253213153?fbclid=IwAR3tDesEn41Kfla-_reBcpq1_-EGDGkdZnFlsq19Gaq1Qaim63vlD0ZuvGE.