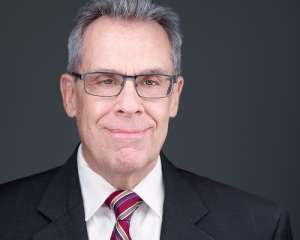 Dr. Rick Franza, Professor of Management at the Hull College of Business, discusses a different, timely business topic each Monday in this column. This week, he advises employers on how they can retain employees and keep them productive. The interview has been edited for clarity and impact.
ABD: We've been in a tight labor market for several years. What does it look like now?
Rick: It's getting a little looser, but generally speaking, it's still tight. It seems to be more industry-dependent, but overall, it's still tight. There are some differences between what's happening nationally and what's happening locally. It seems like wages are going up nationally, but that may not be the trend locally. Usually, that's an indicator of whether the labor market is loose or tight.
ABD: With a tight labor market, it seems like keeping the employees that you have is even more important.

Rick: It shows the importance of employee retention. It's much more expensive to hire and train new employees than to retain them. Those are just the implicit costs. But it can also leave you shorthanded for a while, which translates into more costs. There are also hidden costs, like the loss of an experienced worker. Those costs are difficult to calculate.
ABD: So what are some ways to retain employees and keep them productive?
Rick: It starts with the hiring process, with the interviewing process to evaluate if the person will fit with your company culture. They may be attractive because of their capability, but their personality isn't attractive or wouldn't fit. For example, if a company values collaboration among its employees, but this person doesn't play well with others, do you really want that person? You want requisite talent – if you get a star, that's great, but it's much more important that they're not a problem.
ABD: But the company has to be attractive to the prospective employee, right?
Rick: I look at it the same as selling a product. Every product has an order qualifier and an order winner. An order qualifier is the minimum in price and quality, the order winner is what makes the product distinctive.
In hiring, too many companies still make wages and benefits their order winners, but the trend is toward salary being part of the order qualifier. The order winners become things like culture and investment in the employees. One of the big things in the current generation is looking for a job that will grow them with things like training, education, and experience.
ABD: Once they're hired, what things can employers do to keep employees happy, productive, and wanting to stay?
Rick: Company culture is important in providing an environment that people want to be in. It's an environment conducive to work with a certain amount of friendliness and autonomy, where they're not being micromanaged. Collaboration is endorsed, encouraged, and facilitated. Social outings are also important, although be careful with having "mandatory fun" activities. It feels like an environment where people want to be around those they work with.
ABD: What would be an example of a social outing that isn't "mandatory fun?"
Rick: My daughter works for the Atlanta Braves, and they have days where the employees just get to be fans – they get to go to the game not to work, but to just enjoy the game. They also have outings to minor league games as a group.
ABD: Years ago, in the small town I lived in, a local business employed about 30 or so people, most of them women with children. The owner started an in-house daycare for their children and brought in lunches every day for the employees. I remember that his employees spoke highly of him, and they stayed with the company for many years.
Rick: That's a perfect example of what we're talking about. He was showing his investment in his employees, and it led to retention. There's a benefit to having long-term employees.
The prototypical company is Chick-fil-A. Their retention rate is incredible. They do a thorough interview process and then, they pour into people. Then, when they're looking for new owner-operators, they try to find people who worked for them. It's important in most jobs for people to see that they can have a career path. They want to see what's ahead and what's next for them.