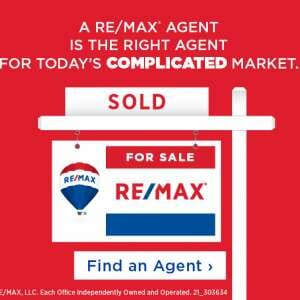 With spring rapidly approaching, our big season to move is creeping up. In an effort to help you appeal to as many buyers as possible, I wanted to give you 5 things that just about every buyer wants in a home. Anyone who is planning to sell in the future, should make sure they have added these to get the most money and appeal to multiple buyers.
1. CEILING FANS
You should have ceiling fans in all the bedrooms, the great room or family room, and on any covered back porch. Do not have ceiling fans installed in any other rooms, this will just be something a buyer will say they need to change.
2. FENCED YARD
Almost every buyer I have ever worked with in the CSRA wants a fenced yard. Yes, it can be added later, but most buyers will not be able to afford to install one after they pay all their closing expenses. This is why it matters to so many buyers.
3. LAUNDRY ROOM
Well-appointed laundry facilities are very important. You should have some storage in this space and it should be nicely painted and decorated. Gas dryers are very uncommon in our area. If you have a gas hook up, you should consider switching it to electric.
4. DEEP KITCHEN SINK
A cheap, shallow kitchen sink is the worst thing you can leave in your home. Please just have this replaced with a sink deep enough to hold a pot! You will enjoy it much better, and buyers will not automatically be thinking of a kitchen renovation when they look at your home.
5. EXTERIOR LIGHTING
When we are showing homes and it gets dark early, it's very hard to for a buyer to see what they may be buying. Adding some exterior landscaping and flood lights to your property will give it curb appeal and automatically make buyers feel safer.
These are just some of my personal notes from the past 16 years. Some homes may need other more glaring things done. If you contact us or you're Realtor, they will freely advise you on what would be best for you.
Shawna Woodward has been selling, buying, and managing residential real estate in the CSRA market since 2005 and loves all aspects of this business! Her son Braydon and her have created MHPAUGUSTA, which stands for Miracle Home Partners.
They make an average donation of $150 on behalf of each client they complete a transaction with. All donations stay here in Augusta at our local hospital.
Shawna has achieved the Re/Max Hall of Fame status, and consistently reaches the 100% club level or higher every year. You can email shawna@mhpaugusta.com or visit www.mhpaugusta.com or call 706-399-8707.