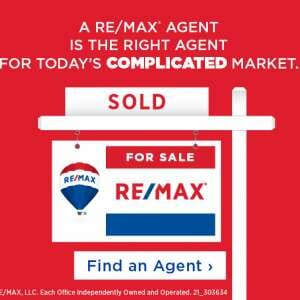 As 2021 quickly comes to a close, now would be a great time to look at some of our local sales statistics. When I get the chance to analyze what is happening in our market, it brings a great excitement and hope for the future here in our community. Truthfully, so much of my profession is merely based around opinion, it is nice to see some real time statistics.
First of all, I want to make sure everyone knows my numbers are based on residential sales only and from our local multiple listings services. There are numbers not accounted for. These would be for sale by owners, auction sites, personal family transfers and properties listed for sale in Aiken or the Atlanta area multiple listings services. I am also looking at all of the CSRA.
We currently have 909 homes listed for sale. The median size of these homes is 2184 square feet. I am using the median because it averages the "middle" numbers. It is more of a real time figure since it sorts out the highest and lowest values to get a more accurate description of the majority. Currently the listed price per square foot of these homes is $133.28 and these homes have been on the market for 53 days. How would your home compare to these numbers if you decided you wanted to sell it today?
Y'all, here is a super fun number!! Currently there are 1,658 pending sales. This is so exciting because there are more pending than available homes. Pending is the status of a home once a buyer and seller have agreed to purchase terms. We use this status term to identify homes that are waiting to close the transaction. The median square footage of these homes is 1,985 square feet. They are listed at an average of $127.61 per square feet and have been on the market for 68 days! This is definitely signifying we are potentially moving from the super-hot sellers' market to a more neutral market, which is where the buyer and the seller will both benefit from the sale. This is still a good market trend for our communities.
Now I am bringing out the BIG GUNS! Sold sales!! To date, we have had 10,000 homes sell in 2021. That's an average of 833 a month! And I think we can safely add more since we know that over 1,600 are pending right now! I would expect half of those to close during December. Looking at the median sold per square foot price of $118.75, I believe we can agree that values are about $10 per square foot higher now than they were at the start of the year as a minimum. Some areas have seen a much higher appreciation rate. I think another great statistic is that the sold/list ratio is 100%. This means that pretty much all of the homes sold for the asking price. Days on the market are listed at 54 total so we are not that far off today with 68 for our pending sales.
I hope that I have encouraged you all a little in sharing these fun statistics. I am enthusiastic moving into 2022, and honored to live and work in such a thriving city. I will leave you with a quick note that in 2020 we had 9,572 closed sales and they came in at $104.32 per square foot. My opinion is that I expect 2022 is going to knock our socks off, what's yours?
Shawna Woodward has been selling, buying, and managing residential real estate in the CSRA market since 2005 and loves all aspects of this business! Her son Braydon and her have created MHPAUGUSTA, which stands for Miracle Home Partners.
They make an average donation of $150 on behalf of each client they complete a transaction with. All donations stay here in Augusta at our local hospital.
Shawna has achieved the Re/Max Hall of Fame status, and consistently reaches the 100% club level or higher every year. You can email [email protected] or visit www.mhpaugusta.com or call 706-399-8707.