Supply chain leaders predict that food, gas, and computer chips are most at risk of impact in 2023. Who does that impact? Every business and consumer, in other words, all of us.
USC Aiken will host a virtual panel discussion to discuss those concerns led by Dr. Hala Strohmier Berry, Assistant Professor of Computer Science and Director of the university's Center for Cyber Initiatives and Awareness.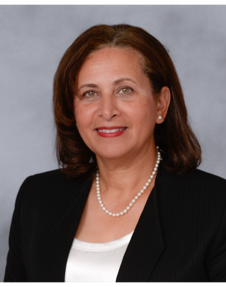 "Supply chain cyberattacks have been a concern for cybersecurity experts for many years, mainly due to the chain reaction triggered by one attack on a single supplier that can compromise a network of providers both up and downstream, not to mention the impact on the consumer, as we have seen in the cyberattack on the colonial pipeline and the water treatment plant in Florida," Dr. Berry said.
You can sit in on the presentation at 12:15 p.m. on Wed., April 19, through this link: https://psu.zoom.us/webinar/register/WN_Xf90pSaLTAqpm_zUtCjM7w#/registration
Prior to joining USC Aiken, Strohmier Berry served as a computer science faculty member at the University of North Carolina at Wilmington. She also previously held positions as founder and managing member of Strohmier Consulting, LLC, an award-winning engineering and information technology company headquartered in Ashburn, Virginia, with operations in nine U.S. states including South Carolina. During the company's 14-year tenure, Strohmier Berry led work focused on cybersecurity, governance, and risk management, and received numerous awards for her work, including Top Woman-Owned Business, Top Diversity-Owned Business, and several other industry and academic awards.