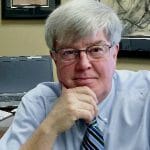 Don MacNeil is the former Marketing Director of Windsor Jewelers and long-time on-air radio professional.
Is it just me, or…
Your Ad Pro As Bench Coach
Baseball invented the bench coach as a way of acknowledging the fallibility of single-decision-maker decision making. Medicine calls it the second opinion. Napoleon and Hitler could have used one when contemplating Russia. Things just seem to get smarter with a second viewpoint.
You and your marketing are no different.
To demonstrate, let's meet Mark. Mark owns a modest electronics store and fervently believes his smarts are the reason he has what he has today and  –  here's the fatal corollary  –  that nobody can possibly care as much about his business as he does. Taken alone, no harm done so far, but human nature being what it is, he chooses to act on that pair of certainties and appoints himself his own ad guy.
To Mark, smart marketing is just smart-guy common sense put to practice, and one day he gets the idea to hold a Super Bowl Sunday open house with decorations, refreshments and a wide-screen TV giveaway. Purchase of even a battery at his place gets you in the drawing. This is going to be great!
Except? Requiring purchase to enter a giveaway and the contest structure itself violates FCC rules governing such promotions, so even though Mark buys time on nearby radio stations, they can't mention it. And Mark didn't notice when, behind his back, staff members began illegally entering themselves in the drawing, effectively voiding the sweepstakes right there.
He had no idea the words "Super Bowl" were unusable in advertising unless licensed by the NFL, so he received a Cease and Desist order, nullifying all of his promotional print layouts.
And? Mark was so excited about his Open House idea he failed to consider the degree to which Super Sunday has morphed into a kind of friends/family national holiday centered on homes and pubs. Because his business doesn't remotely occupy the place in people's minds that it does his, no one appeared.
A marketing bench coach would presumably have seen all of this coming.
But it goes beyond procedural mistakes. You as a business owner need the detached viewpoint of someone not as wrapped up in your expertise as you are. When the emperor has no clothes, someone has to tell him.
It's amazing, when you begin to explore this phenomenon, the degree to which having your life immersed in a thing can color your judgment. The hard part? Creating the necessary open climate that encourages those around you to express misgivings over your next great idea without fear of incurring your wrath.
So where can you find your marketing bench coach?
The conventional method is asking around about who the smart marketers are in town these days, not unlike seeking a good lawyer.
The less conventional route? Identifying an uber-successful local non-competitor of your approximate size with whom you can share marketing challenges. This solution comes with the added advantage that this person is in no way beholden to you, hopefully a catalyst to maximized candor.
If some of this smacks of over-think and something you feel you can get along without, consider the newbie restaurateur, full of gastronomic talent and ambition, prowling her dining room soliciting reviews from her patrons. She's failed to consider that no one wants to spoil his/her dining with a less than glowing, honest reply, so as table follows table, our owner never hears the truth. In three months' time she's out of business, all for want of a straight-talking bench coach.