There's a lot of change happening at the CSRA's largest, local CPA firm.
It might ruffle an average leader.
In 2022, SME CPA's will celebrate its' 70th anniversary.
Wouldn't there be pressure to show value and celebrate with 4,000 faithful clients?
Not the case.
SME's new managing director will delegate to his capable marketing director, and his team of partners will discuss and execute a plan—much like ones they do for clients.
So how does this former E-Z GO engineer top an honor given to SME for the 3rd consecutive year— being picked as a top 400 firm in the country from a respected association, "INSIDE Public Accounting"
"If we continue to do what we are supposed to do, maybe we'll be in the top 300 in future years", Paul Wade humbly said during a sit down interview with ABD and his marketing director Becky Dearden, a recent honoree herself– as a Top 10 in 10 young professionals in the CSRA.
The biggest change maybe the unknown—what happens in Washington D.C will affect SME's clients in Augusta, Ga.
"I don't have a crystal ball, but there's a general sentiment taxes will go back up," Wade cautiously said.
It's a good thing SME's new managing partner has and will continue to implement technology advances at their Augusta and Aiken offices.
Due to Covid-19, it became easier for clients to access information—by using SME's always evolving portal. It simplifies the process of having to pick up and drop off forms.
"On our end, we are finding ways to better scan in tax documents in software, so we can spend extra time with our clients," said Wade.
That may mean talking through changes with clients that could occur in business taxes or inheritance taxes and estate plans.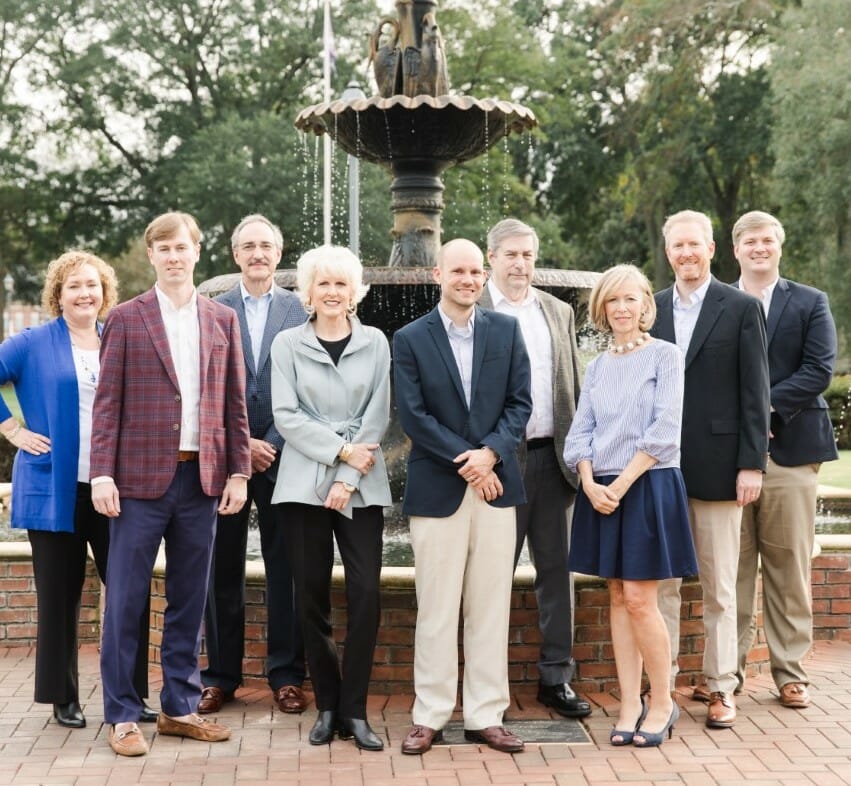 It's an area that SME never takes for granted whether dealing with corporate taxes like real estate, construction, medical clients or from any sector including doing personal taxes.
"This group is always on top of things. They know better what I need than I do myself. If I ever have a question, they are always very helpful and explain things well. ~ C. Cawley, Caring Together
"Their quality of knowledge and work ethics are at the top of the charts!" ~ V. Boudeau
"My wife and I were given total peace of mind when we initially met with SME CPAs. They answered all of our questions and gave great advice on minimizing future tax liability. We look forward to doing business with them in the upcoming years, " said a happy client who didn't want share his name.
Wade relies on a consensus management style that he learned from previous managing partners like Rick Evans and Abram Serotta in which different partners have different areas of specialization. He started at SME in 2003, got his CPA license in 2006 and then became a partner in 2009.
Perhaps this new role was always his destiny.
Wade became a manager in his early 20's as an engineer with E-Z GO in Augusta—overseeing others as team leader in the quality assurance department.
"You cannot manage people if you cannot manage yourself," Wade added.
It's also a big responsibility for the firm with more than 50 accountants on staff and more than 10 members of the administration support staff.
Engineers are known to have two distinct traits— being analytical and being slow and steady, which usually wins the race.
Wade's goals are pretty much in line with those aspects.
"I want to be a good steward of what was given to me and we want to keep growing."
Though Wade has no plans to retire anytime soon, he wants to leave SME in a better place, when he does. That is perfectly fine with Rick Evans, the managing partner he is replacing—who will stay on as a full-time service partner.
"Paul has been an integral part of the firm's success for almost two decades and is committed to the success of our clients and employees." says Evans.