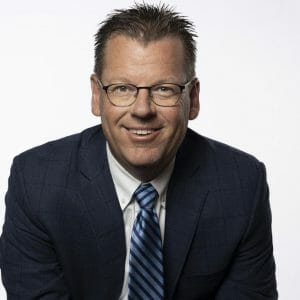 Customer service as a whole, has taken a substantial hit since 2020. Throughout the pandemic, customers were primarily willing to overlook the often-bumpy service they received, as everyone at that time understood the stressors in the marketplace. Businesses were understaffed. Employees were exhausted. There were supply chain issues. So, yes, the public was rather forgiving of less-than-ideal customer service.
We are now mid-2023, and most businesses have rebounded to some semblance of balance and normalcy. Still, all indications point to a continuing drop in overall customer satisfaction. The American Customer Satisfaction Index (ACSI) reports that customer satisfaction in the U.S. is at its lowest rating since 2005.
While sticker shock due to inflation certainly plays a role, it is likely not the key driver of declining customer satisfaction – and is also something business owners have zero control over. But business owners CAN control how they engage with their base because excellent customer service is about building relationships by exceeding customer expectations. And those expectations manifest themselves throughout your business.
Zappos founder, Tony Hsieh said it best: "Customer service shouldn't be a department. It should be the entire company."
Excellent customer service starts with company culture. Company culture revolves around – and evolves from – those things the company values. Exceptional customer service should be at or very near the very tip-top of that list.
How Do We Exceed Customer Expectations?
Customers desire respectful and knowledgeable interactions with the Customer Service Department and every touchpoint they encounter throughout your business. Meeting these rather basic needs is a huge step towards exceeding customer expectations.
1. Be a Fantastic Listener
Customers want to know they are heard and their concerns are addressed. Maintaining an active and responsive ear creates engagement and loyalty opportunities unavailable to those depending on automated recordings or standard operations manuals.
2. Make Customers Feel Valued
Every employee in your business should possess exceptional communication skills and be committed to treating every customer with warmth and respect. Keep hold times to a minimum whenever possible.
3. Apologize & Make It Right
It is sometimes hard to take the blame for a customer's issue, especially when their experience mishap is through no fault of your own or your employees. But apologies don't have to be admissions of guilt. A simple "I understand that you are unhappy, and I am sorry for that" doesn't concede responsibility for the issue, but does demonstrate compassion. Next, do what you must do to make it right.
4. Go Above & Beyond
Exceeding customer expectations can take many forms, and many unique ways exist to demonstrate that extra level of care. Like turning around an urgent order in 24 hours rather than the 48 you quoted, following up on delivery not for an upsell, but to show genuine interest in your customer's satisfaction, or recognizing your customers' milestones or big events. Simply put in the extra energy to show you care.
5. Hire the Right People
None of this customer satisfaction approach works without hiring the right people with the proper attitude and degree of conscientiousness. Every employee in your business should be able to interact with customers positively, respectfully, and engagingly. So, interview for these skills and require them from even your non-customer-facing team members; remember that those employees still contribute to the overall customer-focused company culture you strive for.

Exceeding customer expectations is just good business and one of the best ways to differentiate your company from the competition. By fostering warm, respectful, positive, and responsive relationships, your customers are much more likely to remain loyal to you and hopefully become invaluable referral sources for your business.
Like what you just read? To read more of these thought leader articles from our author, please click here.
Do you enjoy and benefit from ABD's business news? If so, CLICK HERE to find out ways you can help ABD achieve and expand our mission!